Ever been so tired that you wanted to just go and zonk out?

United States
August 7, 2009 8:40pm CST
Hey friends, now it's time to say good bye, to all my company, Mic..... see you real soon........ key...... why? Because I love you............ Mouse :) Right now I'm feeling so tired that I can hardly keep my eyes on the messages as I'm reading them so I will have to get ready and call it a night and I will see you guys again soon if the good Lord wills it. Have you ever felt this tired before? Well I feel so tired that as much as I would love to stay up here chatting away with all of mylot friends, I know that I got to get ready and call it a night. So sweet dreams everybody, it's been real........ have a great night and a good weekend! Tell me about your sleep patterns........ I'll think about you in my dream

!


Good night all!
9 responses

• United States
8 Aug 09
LOL. u poor thing, well have a good nap then. I've felt tat way. A few times in school I've just been SO tired i thought i was gonna fall right asleep. even when i only have 5 hours sleep im still good. but u ever get that feeling when you're SO tired it's irritating? yeah, tat was tat feeling. eeeh i hate when tat happens.

• United States
8 Aug 09
Sooooo tired! Oh yeah, I have felt that way. I have been so tired at times until I felt like i just might hurt somebody if I didn't get my sleep. Then when you have somebody that keep on talking to you and all you really want to do is sleep. That can really be harsh, happy mylot and thanks for the kind words......... Happy mylot

• United States
13 Aug 09
Yeah. And once I remember I was tired like that before and I was like dizzy almost in class, and hot, and just weak n not good and my friend just kept talking and talking and talking and talking. and im like uuhh huh, can u please stop? and he kept talking, and im like mhm mhm...and im like okay and i just kept trying to make him stop talking cuz its like u dont feel good and ur also angry like a jungle cat or something. :P

• United States
15 Aug 09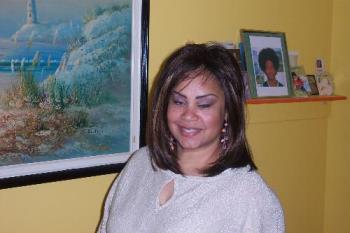 Tired and sleepy........... Oh wow, girl don't I know the feeling. I have certainly been there before. When someone keep talking to you. Apparently he recognized that you were sleepy but maybe he didn't want to see you go to sleep in class so he figured that he would keep on talking to you and that would keep you alert. Sometimes it works for some people but not for everybody. I was feeling really tired just a little while ago. Then I decided to post a picture on mylot of me feeling tired and frustrated. I became so excited over what I was doing that now I am starting to feel alert and refreshed again. It's amazing how energetic we can feel when we are doing something that we enjoy. I wonder if mylot will pay us extra if we post the same picture over and over again. Just a thought. Anyhow, the reason I'm telling you this is because I wanted to let you know that you will make more money if you start posting some pictures here at mylot. It's really not very hard to do at all. I thought it would be a whole lot more complicated than what it really is. Well hit me back up later if you think you might need some help with it. Take care friend girl and don't get too sleepy over there. Happy mylot!


• United States
8 Aug 09
Since I normally get more than 8 hours of sleep every night I don't usually get that tired anymore

I often did when I was working, especially on days that I had appointments during the daytime (I worked graveyard shift). This days were awful. UGH! Hope you have (or had) a great rest :)


• United States
8 Aug 09
I have an erratic sleep pattern, and it often leads to confusion. I woke up yesterday from sleeping on the couch and thought it was Saturday, then checked my phone to find it was Friday, along with 11 missed calls. Bleh.

• Philippines
8 Aug 09
Wow, you're already tired but you're still posting a message at myLot. If I were that tired I'd just go straight to my room and sleep. I've felt so tired many times, and sometimes I even forget to change my clothes before going to bed. But I never forget to brush my teeth before sleeping.

• United States
8 Aug 09
Have you ever been so tired? Hey Angelajoy, how's it going with you today? I'm back feeling better than ever. Yes I get really tired sometimes but it's almost like I'm so addicted to mylot and I enjoy it so much that it's hard for me to get off. Sometimes I think it's kind of hard to believe that I've finally found something that I really enjoy. I never realized that I enjoy writing so much. See you real soon

...... Happy mylot!

• India
8 Aug 09
Ok, have a nice weekend and come back with added energy.

• United States
8 Aug 09
Have you ever been so tired??? Thanks friend, I'm back now and I feel much better

you have a great day too okay?

Aside from my sore back I think I'm going to be just fine. The sun is shining here today and hopefully I will get outside and take in a little bit of this sunshine

. You have a good one too!!!

• United States
8 Aug 09
I am about there now. Have a great night!

• United States
8 Aug 09
Oh, yes! There have been plenty of times when I've been this tired. I like the way you started this discussion off. This is so cute! Yes, I remember the Mickey Mouse Club.

I hope you have a good night and maybe we'll see you on here tomorrow. My sleep patterns aren't really all that great, I hate to say. I'm always up late but it's because I always have a lot to do. I have always been a night owl. I don't sleep well at night, anyway. I have had jobs where I had to work at night and I had to sleep during the day. Kathy.

• United States
8 Aug 09
Ever been so tired??? Hello cyrus123, thanks for wishing me a good night's sleep and for the compliment on how I started this discussion out. Idk why but sometimes the strangest things just happens to pop up inside my head. I suppose that the Mickey mouse thing must have been some sort of relapse from my childhood. Anyhow, I do hope you will be able to get your regular sleep patterns down. I hear that it's so important for all of us to get at least eight hours. But as adults this can sometimes be difficult. Try going to bed at the same time each night. That way you might be able to work out a routine and soon your body will get used to it. During the weekdays I normally like to go around 10 pm but i know that the family will wind up keeping me up at least an hour later past that. I guess that's the way it goes over here. Hopefully things are a litle bit better for you. Take care and have a great day today! Happy mylot!


• United States
9 Aug 09
Thank you for the BR. I guess you would say I keep rock star hours because I'm always practicing music at night, LOL

!!! Since I sing at the nursing home and assisted living facility, I have to practice and that's about the only time I have to practice. Even if I didn't have anywhere to sing, I would still practice all the time because I don't want to give it up. Kathy.

• United States
15 Aug 09
Good for you Kathy, I'm glad to hear that you are not going to give it up. I think it's one of those things that I will probably be doing for the rest of my life as well. I spent the earlier afternoon hours on a website where this guy name Per Bristow will send you some CD's. On them he teach people how to sing. I have another friend that is an Opera Singer and she went to see my video on youtube. She told me that I didn't need to be paying anyone for any singing lessons because I already got it down. I thought it was a nice compliment but still I know that my voice could stand to be improved so if the cd's aren't too much i might just think about investing in them. Anyhow, we'll talk more later about this music thing, you and I both know this subject could go on forever and ever, so have a great night. Take care and sweet dreams!


• United States
9 Aug 09
I have been so tired that when I blinked and my eyes opened again my field of vision was blurry. I was working one job 30 hours a week, another job 20 hours a week, and taking 15 hours of college level classes. throw in studying and just the daily chores of lfe, I was getting about and average of three hours of sleep a night. When I almost zonked out behind the wheel of my car, that's when i knew I was trying to do too much.


• United States
15 Aug 09
Tired....... OMG uicbear, that was just too much. I'm glad that you decided to cut back on your hours. Three hours of sleep a night isn't nearly enough for anybody. I'm just glad that you didn't have an accident out there. Well did you ever finish up your college classes? What kind of degree did you wind up getting? Hope you will add me as a friend. Thanks for dropping by and for participating in this discussion!................ Happy mylot!

• United States
9 Aug 09
I tend to wear myself out to the point of complete exhaustion nearly every day. By the time my head hits the pillow, I am lucky to keep my eyes open long enough to read a few pages in whatever book I am currently reading. There are even times when I am so tired that I begin falling asleep wherever I may be sitting, normally at my computer. It is very common for me to fall asleep with my lamp still on and a book in my hand. It is so routine that my husband has gotten used to sleeping with the light on and simply turning it off whenver he happens to wake up in the middle of the night.

• United States
15 Aug 09
Thanks for sharing lynnemg. I been noticing my hubby is starting to go to sleep right at the computer too. OH well, I guess we all have our little strange ways and things that we like to do. This was the first time that I brought food over and started eating it while I am here typing, lols. It's just pizza so it shouldn't cost too many problems if a few crumbs happen to get caught up in my keyboard. BTW, do me a favor and please add me as a friend. I was going on and on chatting but figured we better get the friendship thing down before one of us decides to fall asleep. Have a great weekend......... take care for now................... CC!