If you could buy a house any house you want!

United States
August 10, 2009 9:06am CST
If you could buy any house of your dreams what kind of house would it be how would you design it. I my self would just have a simple small ranch house with every thing on one floor a fenced in yard for my pets to run and play some where safe away from traffic.
8 responses

• United States
10 Aug 09
I'd build a house that looks old with a wrap around porch large kitchen with a long farn house table, lots of windows old antique furniture. Old wood floors with lots of braded rugs, old tubs so deep u would need swimmies on lol I could go on and on .... Lol

• United States
10 Aug 09
yeah thats sound so good could sit out side on the porch swing at nite and look at the stars in sky

• Canada
13 Aug 09
I wouldn't care much about the style. It could be ranch, like you prefer, or a Victorian house or anything else, but it would have to have space. I mean I have a problem with walls closing around me, and furniture stopping me from walking around freely.I'm not claustrophobic, but I need to be able to move around in my house without asking permission to my furniture first. I would like to have the rooms in one floor and the rest in another. But I wonder if later on I would regret that choice. I would love to have a big backyard and since I could have anything I wanted a swimming pool because I love swimming. I would probably would want an indoor one unless I was moving to a warmer climate. The house didn't have to be big. A bedroom for everyone plus an extra one for family visits. Big family room would be great. Lots of windows for lots of light. In a quiet area preferably. I think that's about it:)

• United States
11 Aug 09
I often think about different houses from my grandparents home to tv show homes and how the floorplans are laid out. The house in Mama's family would be great except I don't like the basement. I might just put a screened in porch in that area. It has a big living room, a dining area, a quest bathroom, an upstairs bathroom, a big kitchen, three bedrooms, attic and garage. It also has a big front porch and a decent yard. I've read that it's based on a real house in California. I think that is the house I would like. [b]~~AT PEACE WITHIN~~ **STAND STRONG IN YOUR BELIEFS**[/b]

• Philippines
10 Aug 09
i want a nipa hut with complete facilities on it, electric, dsl network, at least 5 bedrooms since we have a big family, that nipa hut will be sorrounded with different vegetables plants. that is what i dream a nipa hut with complete facilities on it.

• United States
10 Aug 09
I also would want a ranch type house, about 3 bedrooms, 2 bathrooms, plenty of closet space.....I would want all the rooms to be on the big size, with a large kitchen, with some type of breakfast nook that is glassed in so we can eat looking outside. I would want a good sized dinning room because we have a big family. I would have to have a deck out side for cookouts. My husband would need to have a 3 car garage for all his different tools, and a place for him to do all his different projects. I would want my house on at least 5 acres, it would have to have a portion of it fenced in for the dogs to run. Plenty of space for a good sized garden, and also plenty of room to have some fruit trees, and some nut trees.

• India
10 Aug 09
Hi imgrandma, I would like to get a house in a river or any stream. My house is surrounded with water and built with wood just like boat house. And the banks of the stream is greenish.I go through my special boat anywhere. Since this is my dream I have told you whether it is possible or not, its just my dream.

Happy Mylotting.



• India
28 Aug 09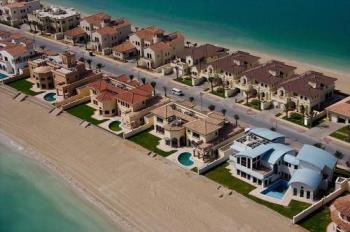 Hello my friend imgrandma12 Ji,
Well, I have so far been living as you mentioned in your dream. Living in appartments is like living in pegeon holes. I totally discard that idea. In addition to above, I must have a basement and a first floor as well, exclusively for our family use, this will add facilities for parking as well as, in case any need arises to conduct parties and small social function where 100 persons should be able to move around and I do not have to look for any commercial accomodation to hold such gathering. I have something in my mind as shown in added images. May God bless You and have a great time.


• Canada
21 Aug 09
It might be nice to be able to buy back the house where I grew up. Of course if I had the money to do that, I'd have the money to hire a personal driver, and buy a car, since my husband and I don't drive, and the house is not exactly near a bus stop. It was a great house, and I lived there for the first 20 years of my life.