Which toothpaste brand you use mostly?


India
10 responses

• United States
13 Nov 06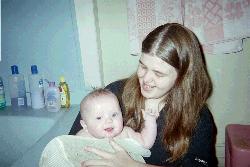 I like Crest....but will use colgate. Colgate has tons of different formulas now, tons of different flavors, and also gel now.

•
19 Jan 07
I dont really have a specific toothpaste i use but i prefer colgate to any other toothpaste

• United States
19 Jan 07
Close up usually. But, I love to buy the best deal, so whichever the store has cheapest and I have a coupon for is what I usually get, but 80% of the time, it ends up being Close Up.