yipppeeee, hkbuzz paid me!!!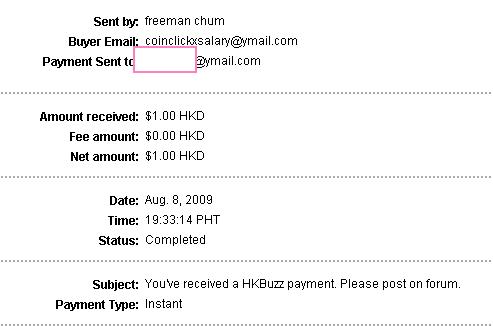 Philippines
August 14, 2009 6:05am CST
i got paid by hkbuzz through paypal!!!join some other sites too... check on my profile and click mywebsitehave a nice day to all!
3 responses

• India
14 Aug 09
Congrats for receiving payment from hkbuzz. I was also a member of hkbuzz and I received one payment from them. But they pay in hong kong dollars and 1 hong kong dollar is equal to only 12 US cents. They do not pay in US dollars so I left the site.


• United States
14 Aug 09
Gratz, I got paid a third time from them just today (the 14th). I've posted payment proof on my profile if you want to see very recent payment proof. Nice banner farm blog you got there, you really should give info on all the sites you promote though.