Wedding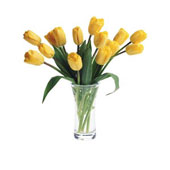 India
6 responses

• Malaysia
17 Aug 09
hi vathsala I dont have children .. but my wedding was delayed for 14 years because my husbands parents did not approve of me .. I met him at 21 (he 31) and married him only at 35 (he 45) , now it is so difficult for me to have children, according to the doctors my hormons has slow .. who do i blame ?? My MIL keeps on nagging my husband for babies i guess i have to go and pluck from tree ... she is instigating that i am the one who do not want babies ... My parents was kept in shame as i was delaying the wedding and people were talking bad about me ... i on the other hand was not willing to let go of my lover .. My husband did not try to convince his family otherwise, as he did not want to offend them I did not want to force him as i am against "hurting parents" - as i always tell myself, 'how painful it would be if my brothers ever hurt my mother' My life, youth just got wasted away ... My question - it is his life, he will know how to manage it well - parents are worried yes but 'fate' determines future

• Philippines
17 Aug 09
Hi, sanjana_aslam! I have nothing against your MIL but if I will have that kind of lover who cannot defend you to his parents, I would look for another lover. It is also difficult to have a lover who always has no decision on his own. I have no offense meant, just a thought. Happy mylotting!


• Malaysia
17 Aug 09
the problem is he is such a good 'loverboy'


2ndly he is a very very good man, i have no confidence i will ever find a good man like him .. until today we are still like lovers and enjoy our times spent together .. We have done "naughty" things together .. We have done "good prayers" together I love him too much and same with him .. Overall I am happy that i waited for him as there will never be another

• India
20 Aug 09
Yes. I agree with Frinces. If a man cannot defend his beloved, who is waiting for him for 14 years (14 yrs is not a small thing, and no body will wait such a long time. You are simply great. Your love is eternal. he should thank you not once but a hundred times everyday), why should you waste your precious time and youth because of him. Do not think that you won't have babies. Defenitely you will, till you achieve your menopause. Consult a good Gynochologist and ignore people around you. They have no other work except to comment on others keeping dirt in their own shirt. To increase your harmone count, keep doing pranayama for 1/2 hour two times a day. The result will be positive. 100% you will have babies.Dont let your heart break down. Dont think that your life and youth has washed away. So long as you and your husband are a happy married couple, your youth and life will always stay young and fresh. For childless couple, there is a herbal treatment. You contact Divyayoga
@rediffmail
.com for effective treatment or visit www.Baba Ramdev health video. It is a proven one and many people were blessed with a child even at the age of 52. Be happy

• United States
17 Aug 09
If two consenting adults are in love, and the relationship is healthy and in no way abusive, I would give my consent.

• Philippines
17 Aug 09
Parents always wanted what's best for their children. If they are on the right age to chose whom they'll marry, we can only guide them but not decide for them. If they are happy with their relationship, I'll be gladly agree on their marriage.

• India
17 Aug 09
see..i am not very aware of your point of view..can u little expand your feelings so i can understand...... john

• India
20 Aug 09
Sure. My point of view is that, if your son or daughter selects their own life partners, as a parent will you agree for their marriage and give your consent or say, they have to marry the person of your choice only. Got my point?

• Philippines
17 Aug 09
Hi, vathsala30! I have no children yet but if I already have, and when my children are ready to get married and they are so sure about the person they are going to marry, I would not hesitate to give them my consent. It is their happiness and I think that every person who dreamed of being married and having it is like a dream come true. I also believe that it is God who gives the right groom or bride. It is Him who selects the right person whom individuals would share the hapiness for the rest of their lives. So, a person must seek a lifetime partner through Him. My consent is partly, for formality sake. Happy mylotting!