Do you prefer colouring your hair??How often you do it???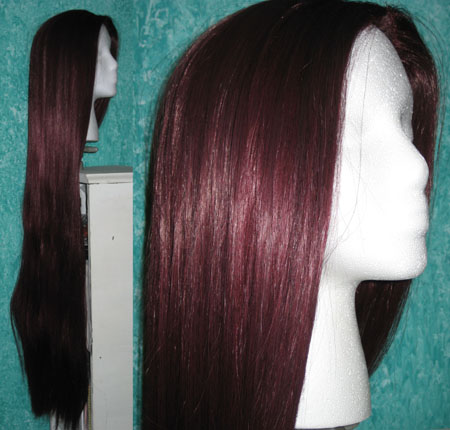 India
August 17, 2009 3:43am CST
Hi Mylotters!!! Do you prefer coloring your hairs??? Or you like to keep the original colour. If yes,then what colour would you prefer to put on??? How often would you prefer to colour your hair?? I like to colour my hair very soon and the tone that I like is burgundy. Happy Mylotting!!

9 responses

• Singapore
17 Aug 09
Well, if you are young and don't have white hair, my advice is DON'T start. Once started, you have something to keep up regularly as hair grows and the difference in colour will not look nice. Having to keep maintaining is not only tiresome, but taxing on finance. But, your choice of colour is nice. Two weeks down, I will see a little of the difference of colour (natural colour growing). 3 to 4 weeks after dye, definitely needed to re-dye or look ugly.

• India
17 Aug 09
I have gotten highlights done,twice so far.Everyone complimented me coz it suited me well.I have a light skin tone and have dark brown hair.So I had blonde and burgundy mixed highlights. Right now I have left my hair as it is, no touch ups and all the coloured parts have been trimmed too.I want my hair to get its natural glow back and then I will get it coloured again.


• China
17 Aug 09
hi friend.i think i prefer colouring my hair i often how to do it.

• India
17 Aug 09
hi dear friend i dont like to colour my hair and i didnt done it for 1 time also. have a nice day dear

• Indonesia
3 Oct 09
Hello Tuyakiki! I colored my hair once, when I was a teenager, but it is one of the things I regret doing in my life. I used to have very strong, smooth and shiny black hair. My friend asked me to come with her to the saloon and got our hair colored to brown. The result was good, the the consequences in the long run wasn't worth it. My hair became dry, lost its shine and looks dull. It took me about one year to get it back to its normal state. I spent too much money on hair mask and another treatment just because of that damn silly hair dye. Uggh.. I will never dye my hair anymore, ever! LOL Happy earning!

• Philippines
13 Sep 09
love ur hair. if u constantly expose it to hair chemicals, ur hair becomes brittle. i would have kept my hair undyed but because it is ugly with the gray hair, i dye it every month to hide it. i dyed mine with a lighter shade before but gray hair easily comes out so i am now dyeing it with a darker brown color.


• Malaysia
17 Aug 09
Once in a while, I will color my hair. Seeing the nice color on my hair, I feel more confidence with myself, LOL. To choose what color for my hair, I normally leave it for the hairstylist to decide. They will mix and match for me and will have 2-3 options for me to pick. I sometimes will keep my hair in the original color too. No doubt, I like my natural hair color!


• United States
17 Aug 09
I have been coloring my hair for years! My hair is naturally a mousy brown. First I started with highlights which I really liked. Then I moved and couldn't find anyone to do them for me so I started coloring it all over, it is blonde now. I really have to stay on top of it, every 3 weeks or so I need to touch up the roots or it looks awful.