Men are treated for abusing their family members - is it possible?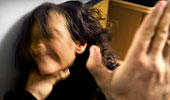 Sweden
August 18, 2009 9:40pm CST
I just read in an article that men who are abusing their women, are getting treatment. And Yes, it is nice to se the local community, or the country gouvernement taking care of the issue. But do you beleive you can treat a man to stop abusing their woman, or family members. In some way I think it is possible and should be done. Couse no man are borned to be a abuser.
2 responses

• India
19 Aug 09
Hi anetteh, I think a man who is abusing their family members may not be normal mentally and need treatment. But I agree with your point it is not possible to get treated these people. It is sad to read news everyday in newspaper about the abusive attitude of men towards women. Yesterday there was news in net that a man killed his wife then hanged himself. One of the neighbors came after listening the cry of the one and half year old child. I don't know what provocation leads to kill his wife. I am thinking about the kid who lost his parents in an unfortunate way.

• Sweden
25 Aug 09
HiSreekala, Thank you for responding, nice to hear some one elses thoughts. Some men has a certain personality, whether it comes from them or their enviroment. But I do beleive that people are borned with no knowledge, and learn during their development while growing up. Now, I know for certain there are some individuals that have neuropsychological problems that can be an issue with anger and other problems. I have a son, 18, with disorder of ADHD and AUTISM. And if he gets cought in a corner it could happen he gets angry and frustrated and gets black outs. Now, if they do not get help in early stage, this will escalate and could turn in to abuzive acting. I also beleive what we se and learn as children are with us as we grow and develop. So some issues about abuzive men, can be treatble, and some can not.


• China
19 Aug 09
You mean Domestic Violence?you mean men who are abusing their women is a certain kind of disease?and that must be healed i think this problem is Inevitable,because quarrel is inevitable.once a couple had a row with each other,once raising up to force,the one injured is usually woman,this depends on different build but this is a duplex problem,maybe only treating men can't get the effect wanted.women has also their own problem

• Sweden
25 Aug 09
Hi aprces, I read in a article about a certain treatment for men who abuze woman. When I read that article I fount my self thinkin if it was possible to treat something as abuzing women or any kind of abuzing or violence of other poeple. Some people are not treatble, since they have a certain personality, and that was what I was thinking about when started the discussion. Of course not all has this personality, but, as you are treated in childhood, you will bring this with you in grown up world.