Its gives me pleasure, enjoying...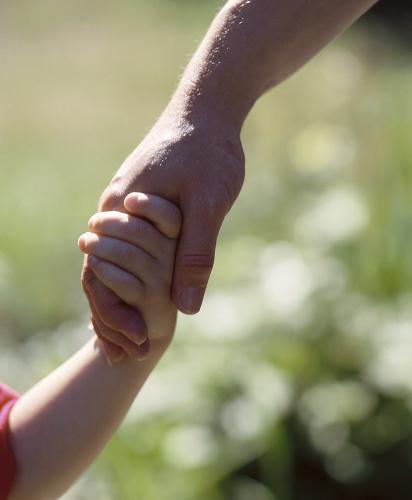 India
August 21, 2009 9:00am CST
As a parent it gives us imense plesure that child is learning new things everyday.I enjoyed my daughter's learning, now i m enjoying my son's. With grow of my children i am enjoying every bit of their activity. I think its a great bless of god on me. Have a great day!!
5 responses


• India
24 Aug 09
yes ,children always make atmosphere of home live and tension free. Happy mylotting!!

• United States
21 Aug 09
I think this is the most wonderful part of being a parent. My daughter comes home from school and tells me about her day and I absolutely treasure that time of the day with her. She is in first grade and is learning so much. My son is still at home with me as he is only almost three years old. He is going through that stage of language explosion so just in hearing him talk I can see that he is growing every day. I smile every day when I see a new discovery that they've made or one of them will say something that is wise beyond their years. My children truly are my treasure.

• India
24 Aug 09
Yeah its a treasure for us. They memorizes us our child hood ;really a blessings of god. enjoy observation of your child progress. Happy mylotting!!

•
21 Aug 09
It is wonderful watching your children grow and learn, it makes you very proud as a parent when they do something new for the first time. My daughter is only 8 months old but this week she has been pulling herself up to stand and the first time i saw her do it i almost cried i was that proud of her.

• India
21 Aug 09
my daughter is of 3 and half years but son is of 11 months. He learned to stand with the help of different object. i enjoyed his try to climb on steps. have a great day!!

• United States
21 Aug 09
I agree! I love to see that little lite in their eyes when they figure something out. You know what I mean when it all the sudden makes since to them. I know every time they learn something new it makes them more independent and even though I love it it does sadden me a bit because that means they are growing up and will eventually leave. That part I hate.

• India
21 Aug 09
your all positive part happen here but not negative. I mean to say in our country child always live with their parents if they want to and most of the child love to live with their parents. Have a nice day!!


• India
21 Aug 09
yes i am. I love kids very much and like each of their act.