If u could be an animal what would you be..?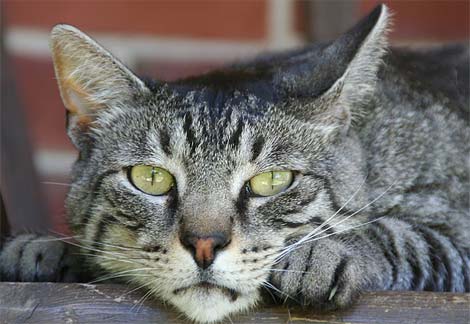 India
August 22, 2009 6:54am CST
I want to be a cat because cats sleeps mostly all the time coz i like sleep..hehe
9 responses



• Philippines
22 Aug 09
i guess my avatar would speak for itself... but then..I must say dogs are the cutest things ............ they are so lovable.... huggabble... they're loyal... they're funny........... i'm just crazy over dogs!!!!!!!!!!!!!! so if I would be an animal...i would rather be a dog too... so easy to love!

• India
22 Aug 09
I love dogs.I have 3 dogs in my home.Dogs always works maximum of the time they dont get to sleep..So chosen Cat..:)

• Australia
22 Aug 09
I would be a wolf because they are strong and beautiful. They are an indepentant creature that lives in a pack but can survive on their own. They have intelligence as well as a fighting spirit, they know how to survive.

• India
22 Aug 09
yeah exactly.They have a great healing power too...


• India
22 Aug 09
cats are very intellegent animals.They can find their food very easy.Moreover,cats spends all the time in sleeping(I think 18hrs a day) rather for food.


• India
22 Aug 09
hey i would like to be dog as i always keep working day and night that would really match my way of living. well but the sweetest dog like always inside the house and on net chating with mylotters ha ha ha

• India
22 Aug 09
My avatar sez it all, i guess :) I would be a cat too, in particular, Garfield. I think he has such a cool life. Garfield has a strong personality, he knows what he wants and he knows how to get it; he also has a sharp tongue...something I admire a lot! At the same time, he's not mean or cruel. Not once has he destroyed anybody completely with his words or action. So, I'd be Garry - any day :)

• United States
22 Aug 09
I am thinking a wild Mustang that way I can run with the wind. No one could catch me, and I could go where ever I wanted to.