Your favourite "CIGRETTE" Brand?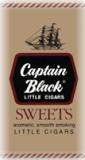 Pakistan
10 responses

• United States
15 Nov 06
I like Camels. and another brand i havent found anywhere but a coffee shop, Blacks. They have cloves in them.

• Malaysia
15 Dec 06
No brand. I am not a smoker and I never smoke. I am sure my boy friend will not like a smoker. I think that a girl smoking is not attractive and look like bad girl. Beside this, smoking absolutely not good to our health and may cause many types of cancer, slow our reaction, heart problems, AIDs and many more. wasting money is another issue. Somebody said that they can enjoy by smooking, I am not sure because I never try it but I think there are many other ways to relax instead of smoking.

• United States
8 Dec 06
I only smoke ocassionally like a few times a year. And my favorite is Kools menthol. My husband smokes about up to 2-1/2 packs a day and he likes marlboro lights filtered. he used to smoke full flavor ones but he started smoking the lights because he thinks in his head they are not as bad for him... men!

• Romania
16 Nov 06
My favourite Cigrette Brand is Kent :)