A feast for the birds!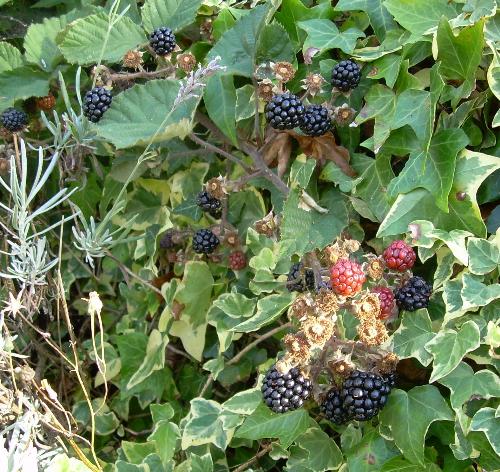 August 27, 2009 4:30pm CST
It's a good year for berries in the UK. In my garden this year blackberries seem to be in abundance, and nobody is happier than the blackbirds - they love them. Luckily blackberries have popped up all around the garden so there are enough for humans and birds alike. Do you have berries that the birds feed on?
2 responses


•
29 Aug 09
It must be the weather that you have where you live, they seem to grow all over the place here (UK).

•
30 Aug 09
They can easily take over a garden, and can be quite difficult to keep under control when they like where they are growing!

• United Kingdom
30 Aug 09
We had a very good crop of strawberries this year, but the bugs had a go at them too, and quite a few we found with little holes in them where the critters had obviously crawled in or nibbled away so we threw them on the lawn for the birds to munch on. We also have blackberries too. I love watching the blackbirds and we always feed them, we have a family on them who visit us, I think they spread the word out that they get fed well at our house LOL!

•
31 Aug 09
Oh yes, they definitely spread the word! I tried growing strawberries once a long time ago, but just when they were getting ready to pick they would vanish - sometimes ther'd be a little bit left behind, so I suspected mice. I haven't grown any since.