Are you in the habit of using body wash?

Philippines
August 30, 2009 2:11am CST
I decided to take a bath first before to start my activity online. i noticed that there is this one bodywash sitting on the shower rack for so long. it has been there for a while and i didn't bother to use or even smell it. cause i have tried using bodywash before but those don't smell great or awesome but don't smell bad either. so that was why i didn't enjoy using body wash when taking a shower. but then i just made a try and was surprised as i was pouring it on my body that suddenly this great smell just exploded and i enjoyed every second i had it on my body and so i got to had my shower longer than i usually do cause i had fun rubbing that body wash onto my body and just smell the scent it emits. though it did not last that long the smell that i enjoy but it made my shower so much fun. i wish that it will stay longer even after taking a wash of water or after being done with my shower. So that i will have a good smell still jut sprayed a perfume after i got dressed. these perfume smells great too as i discovered this perfume sitting on my cabinet days back. they are from my mom who bought a lot of this great smelling perfume and other stuff lotion and body wash. but she was not able to use them all cause she does not stay at home that long cause she often travel back to canada to work. Anyways, since my mom don't use i will just use it for myself. i don't think my mom would notice that i have used them all cause she would for sure other bottles of those stuff when she get back home on december. Anyways, i noticed some people just smell great. like their hair smells really great when they passed by or their perfume smells great too. i wonder what kind of brand of shampoo and perfume and lotion that you can recommend that is worth using for people to notice that great scent when i pass by. though as of now i still am using my mother's stuff she left here. but in a way, i just want to be familiar with other great smelling brands. do you have any recommendations out there.
6 responses

• Malaysia
30 Aug 09
Hi hotsummer, i just love fragrance and everything that smells good and sensual. I am a girl, so I don't know what smells great for guy. For a girl/woman, i think the fragrance you choose depicting yourself. It depends what kind of message you want to deliver, from the smell of your hair to your toes =) As for me, I like to use a musky based fragrance, i prefer perfume oil, as it stay much longer than eau de toilette. Another one thing I thing it is very important to keep all the fragrance from the 'close to' or same base. i mean, if I'm going to use a musky perfume oil, i will going to use a fragrance free shampoo (I think it's werid if my hair smell musky), and a musky based body shampoo. so there is a link there. what I mean is, you don't want all the fragrance that you put on your body clash with everything. It just too much 'message' there. with a vanilla fragrance on your hair plus the hair spray smell, lavender on your body, plus the perfume. It just too much. lol If you are a young girl or a student, I highly recommend Dewberry from The body Shop, it have a great fruity smell. I think it try to deliver the message that you are happy and joyful. But I won't recommend it for a middle age women, or for formal and professional job. bottom line are, each fragrance has their own message and always remember 'less is more' when come to fragrance. we don't want to be too much, and people having a hard time standing next to us. A great smelling brands won't guarantee your satisfaction, but try to identify what kind of smell you like in the fragrance family. either it is woody, oriental, musk, sporty and etc.. P/s: Something smell good on other person might smell different on you. The way our body react on fragrance can be different from one person to another. Cheers =)

• Philippines
30 Aug 09
i am not much familiar with different kind of scent. and i figured it out that it is not wise to put all those different kind of scent in different place of our body at once cause it will not complement each other and will actually make us smell bad than good. i have not tried to buy body wash from The BOdy Shop cause i am not a great fan of their product. but i will give again a try to see if they have good smelling body wash.

• Garden Grove, California
31 Aug 09



hi hotsummer yes I love to use body wash and usually use olay or herbal essence body wash,they both smell great and also leave a' nice oily moisturizer on your skin so your skin also looks' great.I have in a pinch used it to shampoo my hair with and'the results were great with herbal essence but not alas with olay as'the olay was too stiff,made my hair stiff too.go ahead and use those products as I bet your mom left them there just for that purpose.he he he

• Philippines
31 Aug 09
i used to avoid those bodywash that gives me oily feel on my skin. but lately i think that some part of my body is getting dry i may use that on those dry areas.

• United States
30 Aug 09
hello there:) i used to only use bars of soaps,,until my friends had this body wash about 5 yrs ago,i was stayin with her a few days and i shower daily.,soo i tried it..and OMG LOVVVVED ITTTT!!! i became addcited so bad lol..now i go threw stores smellign every kind of wash,my fav is Dial with aloe and yogurt! sooo very yummy! and it makes my skin feel soo very soft..id recommend it to everyone:)

• Philippines
30 Aug 09
yeah it is so addicting so i think i will love this new addiction. rarely i get addicted to anything i will not mind spending some money just to buy or have this for myself. it is some kind of reward i ought to give myself. it gives me a sense of pleasure and happiness to use it this time. i will try to find different brands and smell them all. LOL. i wish that i will find the smell that will definitely last longer and for every body to know that i smell great. but in the meantime i will just use up all the stock of body wash i have here in my home. when it is going to be all used up i will buy another one. but as of the moment i will just try to look around the next brand worth buying. so i will just buy them and not look around when i already need to buy another bottle. i never thought a body wash to be that great. i wonder how the manufacturer able to create such a great smell . they are really good in create a very pleasant and addicting smell.


• Philippines
30 Aug 09
you seem to really like to use body wash. i have not familiairized myself with different scents. if i have more money i will buy great smelling body wash too.

• United States
13 Sep 09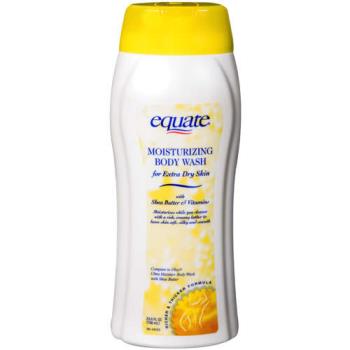 I love using body wash over soap any day because the kind I buy is a walmart brand that has good moisturizers in it. Soap dries my skin out so much but this particular body wash keeps my skin moist and soft. I use this brand more often in the winter time when the air is so dry but in the summer, I can change to different brands if I want to. I don't always get it for the smell but for the moisturizers that it has in it.

• Philippines
13 Sep 09
though i don't have that exactly the same product out here but i will just find alternative brand with same content and with moisturizer so i get moisturize skin during cold weather. but during how weather i hope that it will also be good.

• United States
31 Aug 09
Hey Hotsummer, I wanna be that girl too who walks by just smells so good that everyone wonders what does she have on . I want a guy to be drawn to my smell ;) I try so many different body washed, but for the most part I use soap because it makes me feel cleaner or I use both . You should go to a bath and body works and start smelling some and grab a bottle you like it will leave a light smell . I use right now from bath and body works(but you have to go online to get this because it is a classice item they have) It is called Water Blossom Ivy and it really does smell like you just stepped out of the shower clean smell and everyone I know loves it . I also have the spray and the body lotion too . I lately have been buying more body wash the cheaper kind by suave I have cocoa butter now and sea. Dont like both now LOL not what I thought, but I will use them up. I know soaft soap has some but for me they are a little pricey. Best of luck!

• Philippines
4 Sep 09
yeah the soap seems to get the dirt of the body better and makes us feel more cleaner than body wash. sometimes i just those body wash after washing with body soap.