Lost to Translation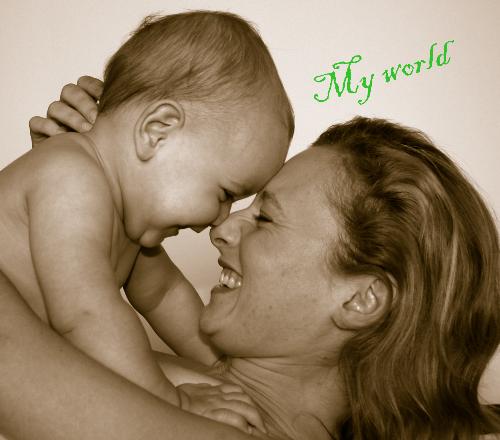 India
August 30, 2009 9:32am CST
A mother has her baby taken away by US government, because she cannot speak any English. Do you think the issue of language is enough to take the baby away from its mother? An undocumented woman from impoverished rural Mexico, who speaks only an obscure indigenous language, fights in a court(Jackson county youth court) to regain custody of her infant daughter, reports times.com. The reason sited was that the future of baby will be in danger as the women neither speaks English, living in US, nor any other major language, other than her native language(from the mountainous southern state of Oaxaca). In June, a Jackson county judge gave the infant to a couple( its unclear if its for foster care or adoptive purposes) who reportedly live in Ocean springs. So you think this is fair?
5 responses

• Lancaster, New Hampshire
30 Aug 09
You should understand something first. this is NOT the U.S. government. The united States government has no authority in this area and has no body that handles child neglect or abuse, no child services body, it isn't a function of our federal government, they simply don't have the authority. This is the work of the STATE government in the state of Mississippi, where this occured in, more specificly, Jackson County officials. Something else that jumped out at me in this, she was described as "An undocumented woman from impoverished rural Mexico". So if I understand this correctly, she was here ilegaly. I did a little digging on this and came up with a little bit more on it. The child was taken, at least accroding to Jackson County child services, because the waoman was apparently trading ex for living arangments among other things and that lnaguage was not a factor in the final decision.

• India
30 Aug 09
I really should say that you made a very good research on it

. It might be State Government, however in the newspaper it came as US government & it also reported that the main reason sited was Language. Cirila Baltazar Cruz, the name of the women, comes from the mountainous southern state of Oaxaca, a region of Mexico that makes Appalachia look affluent. to escape the destitution, in her village of 1500 mostly Chatino Indians, Cruz migrated earlier this decade to the US, hoping to send money back to two other children she had left in her mothers care. She found work at a Chinese restaurant on Mississippi's Gulf cost. But she speaks only 'Chatino'. Last November she went to Singing River Hospital Pascagoula, Miss., where she lives, to give birth to a baby girl, Ruby. According to the documents obtained by the Miss Clarion- Ledger , the hospital called the state Department of Human Services(DHS) which ruled that Mrs Cruz was an unfit mother in part because her lack of English " Placed her unborn child in danger & will Place the baby in danger in the future".

• India
30 Aug 09
Ya it's the same article on which the discussion is going on. I really stand against the authorities in this matter.


• Lancaster, New Hampshire
31 Aug 09
I just can't understand why the article felt the need to assign this as a U.S. government action, it was pretty decieving and anyone who doesn't understand our government structure, would never know the difference. The way it works here is that the state governments have far more power over domestic matters, particularly family issues.


• India
31 Aug 09
This is just so bad. How a mother can be separated from Baby as she does not know English? many measures could have taken like DNA test etc. It is really sad in this society.

• India
31 Aug 09
I never heard of any such laws or anything pertaining to that. I wonder why such things happen.

• China
31 Aug 09
It's very ridiculous to hear that the court takes away the baby from his own mother. The court must be joking here and when i read this i feel very angry about the US government . The mother must be crazy if she loses her child just because she doesn't speank English . What's the problem with the language? It's hard to believe that the court would to things like this . It's nonsense at all.

• India
31 Aug 09
Ya I think govt should never interfere in family matter & I think the mother can take care of the baby & she should be the one who should be more concerned about the baby.

• Canada
30 Aug 09
That does not look good for the us government. What are they trying to say. what the lady cannot learn to speak english. The child cannot learn to speak english. I think they should concentrate more on if a child is being abuse. I don't see how speaking a different language will make a child not strive in this good old americal. Happy lotting.

• India
30 Aug 09
Ya indeed its not fair until there is some case of child abuse & here nothing like that seemed to had happened.

• India
30 Aug 09
That is horrible. This sounds so inconsiderate! Can anybody else love the child more than the mother! And u call him a judge! Did he grow up in foster home! Just because she doesnt know the language and doesnt have enough to give the child, doesnt mean she cannot protect the child from dangers, and would not put in efforts to feed and bring up the child. The judge should have got her a job with some family that would welcome the child around as well. I am very disappointed with the law there. Hope people protest against it.

• India
30 Aug 09
This is the same feeling which even I too have. Nobody in the world should have more rights over a child than his/her mother. I'm sure she will protect the child any which ways & children have the ability to learn any languages quickly. I think this is completely pointless & the women should go to some higher court(if she has money) & should complain against the authorities for agony & mental pain caused to her.