If you are interested in pay to post forum that pays.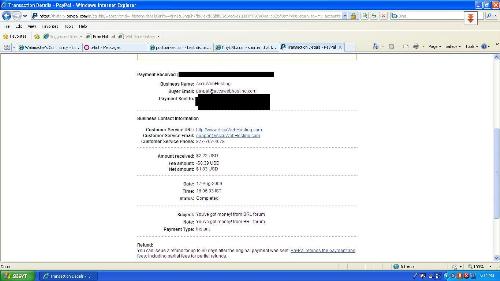 Singapore
August 31, 2009 4:03am CST
I have proof of payment for another forums site that pays. well if you want to know more you can look for me. I hope you would be able to see the proof for yourself. Cheers
7 responses

• United States
5 Sep 09
oooooooo!!! Share please! :D I would love to try it out. :D God Bless.



• United States
31 Aug 09
Hi there friend. I have another site as well that will pay people money and or gift cards. I am not sure if anyone can join but hey it is worth a shot right? Please send me a link as well and I will let you know if I am already signed up or not. Thanks and happy mylotting to you.


• India
31 Aug 09
Hi, I would like to know the site. Can you send me the link please. How long does it take to reach payout and can I cash out anytime or just once a month and Do they pay instant or once in a month like my-lot? Please provide with these details and the link, Thank you!

• Kuta, Indonesia
31 Aug 09
Hello buddy, Congrats with your payment

Unfortunately, I'm not prefer to active on another forum beside my lot. I know if My English language isn't good, so I still learning and improve my English first on My lot before joining at another forum. I hope you know

, don't mean I'm not join on your invitation. happy and always success for you!