What's your favorite private tracker for torrents?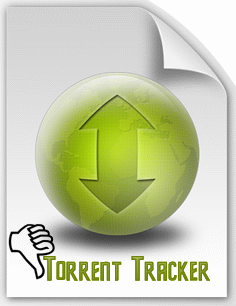 India
September 1, 2009 4:01am CST
I like Demonoid and Bitsoup. Bitsoup is set up such that your download speed is maxed but you need to seed for a while. Demonoid is set up such that your upload speed is maxed before you get any good download speed. I also have Iptorrent but its set up is such that its hard to keep up your ratio without donating. I also like Torrentleech but again your ratio should be good to download at fast rates. What you guys/gals think?
3 responses

•
2 Sep 09
Demonoid seems to be the only one that allows me to upload. I don't know why but i guess it's the set up of my router which i can't be bothered tampering with. HDTorrents is good but only for HD content which for me is good because that's all i download. I did use BitSoup and i was impressed with the quantity of torrents, but i could never seed so kept getting warnings.

• India
3 Sep 09
Thanks Nic7389 for replying here. I don't know why aren't you able to upload to other torrents but I think there seems to be some problem regarding port forwarding with your router. Which bittorrent client do you use? Try to use port forwarding for the port your bittorrent application is using to download/upload. For setting up your router to use port forwarding there is a very good site which provides really easy to follow guides to setup nearly all of the available routers in the market. Here it is - http://portforward.com/ Just select your router from the list and there you go as easy as 1-2-3.

• Philippines
2 Sep 09
I normally shy away from private trackers as there are conditions like you've stated. It's not that I don't do my part of contribution but for those things that I often download there are available ones that are not private. Though there are instances that they have what I was looking at the time I opted to wait for it to be available publicly. One less account to worry about and I can do my part in my own phase.

• India
3 Sep 09
Thanks a lot ferdzNK for replying mate. I agree with you about the limitations of using private trackers but still they are far more reasonable as they keep you bound towards using bittorrent for the betterment of the community. Think of this way if no one would seed, then how one could download. Private trackers just ensure that not only user is downloading and get away, but they need to upload their bit of share to the bittorrent community to keep their ratio healthy. Thanks for the feedback I really appreciate your part here.

•
26 Oct 09
As far as private trackers are concerned I mostly use Demonoid. It seems to carry most of the things I want to download and I don't really have any probelms with it. Having said that my ratio is pretty good there so maybe that makes a difference to my download speeds? I'm a bit sad that the site has been down for a while though. I also use thebox for finding downloads of shows made in the uk. They have some pretty obscure stuff there that is hard to find anywhere else, but they are really strict on ratios and will halt your downloads if your ratio is too bad.