If Scientist Figured Out a Way to Capture Our Farts....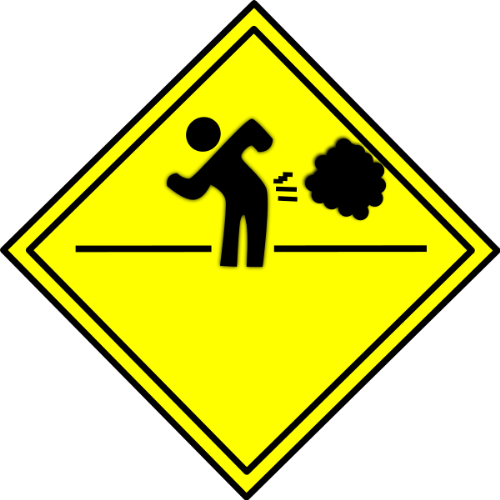 Canada
September 1, 2009 6:44am CST
Flatulence is mostly Carbon Dioxide gas, also know as greenhouse gas. If we were able to capture our farts, we might be able to store gases used for energy. But just letting it out, maybe contributing to the Global Warming effect...some people will burn up the odd fart using fire. If we can figure out a way to filter or even capture our farts, do you think that this could save our Earth from increasing Greenhouse Gas Effect? Or are you alredy saving the Earth by holding it in most of the time?
4 responses

• United States
1 Sep 09
Seriously? Then I guess my hubby is so not helping the Earth.

But I do know it isn't good to hold them in so much because it can cause alot of belly aching..unless alot of Gas-x and beano was bought..But since we don't have a car...maybe that makes up for the effects we put on this earth.

• Canada
1 Sep 09
Well, we are okay, it's the farmers cows that environmentalist are concerned about.

• Canada
1 Sep 09
That's funny...well us French Canadians, if you don't fart at the dinner table memere doesn't stop feeding you.

• United States
1 Sep 09
I think I read that people gave off more gases then animals..we give off over 95% or more. Lamb..NOW there is a reason to not hold it in..could people in one heck of a shii.tty mood..

• United States
2 Sep 09
Hahaha, I saw that too, I think it was on Mananswers or something. I think my ex-hubby probably figured out how to harness that kind of energy. I think it has to do with something about trapping it under a blanket late at night lol. I guess he was actually doing his part to save the earth but I wasn't really able to appreciate it enough. Now about my cows... Hmm, I haven't a clue how to harness that. Maybe the barn could be some kind of containment unit, with fans pushing it up into a collecting tube that runs along the ceiling? Hehehe, too funny to contemplate. Although in my neck of the farming community, there is a farm that's letting them conduct experiments with concrete pools to keep the dung in and harness the methane. Would be interesting to see if those ole cows can produce energy. It would indeed be something if the farting cows could produce enough to heat the barns and the farmhouse. I do wonder though if the house would smell like one great big ole stinker. When I think often about converting to wind energy, this wasn't the kind I was picturing!

• Canada
2 Sep 09
I've seen the cows huddle on the ground when it's about to rain, maybe the know something?

• United States
2 Sep 09

Talk about noxious emmissions! Gives a whole new meaning to nautural gas, eh? I've read that to help lower the air pollution over Scotland, people has the special job of lighting and tending small fires about the fields to burn off sheep gas!! LOL I also know that dog farts in bottles have actually sold on Ebay! Ack!!

Anyway, if we could "recycle" it, perhaps we'd help save the earth.

Karen

• Canada
2 Sep 09
That's like my Donkey (i call her my donkey, her name is Abby) http://www.mylot.com/w/discussions/2106406.aspx

• United States
1 Sep 09
I will offer my Hubby as a volunteer for any experiment needed to make this gas a productive substance to save the world. He has great capacity for this job.

• Canada
1 Sep 09
The scientific community would appreciate that...I don't your hubby would though.