Where are they going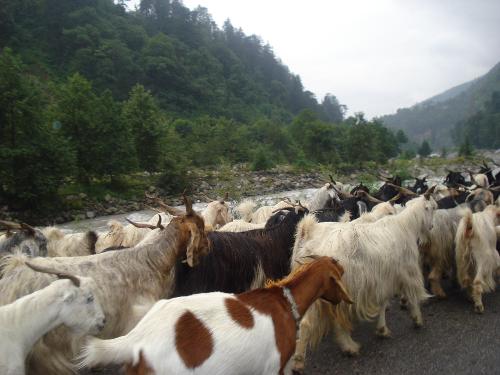 India
2 responses

• Greece
4 Jan 10
Hi hilltrkker, well whenever the goats go for a wander round here then they are usually on a kind of walking picnic, foraging for olive branches and trying to avoid being run over by cars if they chance onto the edge of the road by mistake. At the moment they are very busy making sure all the little kids cross the roads safely.

• Garden Grove, California
5 Dec 09
hi hilltrekker why they are going up into the hills to find some different flavor of grass and whatever other goodies they can find. they are all one big happy family off onto a hill vacation. goodness poor goats need a vacation too,just like us people who take off for a few weeks. They are in no hurry as they are on vacation. no work no sweat.