What would you do with one of these?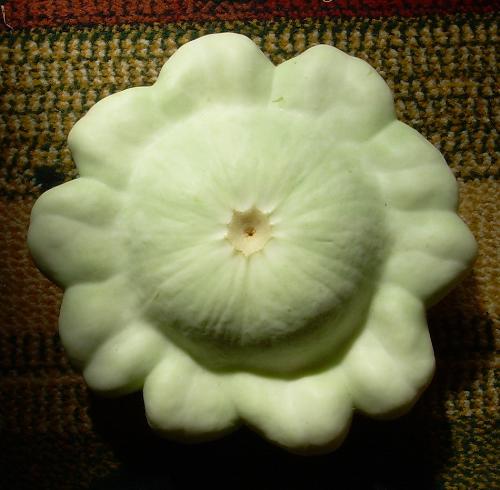 September 4, 2009 5:35pm CST
Somebody gave me this. Apparently it is a pattypan squash. I've never seen or heard of one of these before. This one is 18cm across. I think it is supposed to be cooked in a similar way to courgette/zucchini. Have you ever seen or eaten one before? Any tips on cooking it?
1 response

• Australia
4 Sep 09
Oh my goodness! That is SO cute...where are they grown and where can I get one? I'd assume you could just cook it like a normal squash if they have the nerve to call it a squash. It looks a bit like a flattened garlic clove to me. It's true that you see/learn something new every single day...pattypan squash... *goes on a hunt for one*

•
5 Sep 09
I've never eaten a squash, so I can't compare it with one! I have no idea how I'm going to cook it either! I think I might cut it in half, and try cooking it in 2 different ways as an experiment.