Getting eaten live..........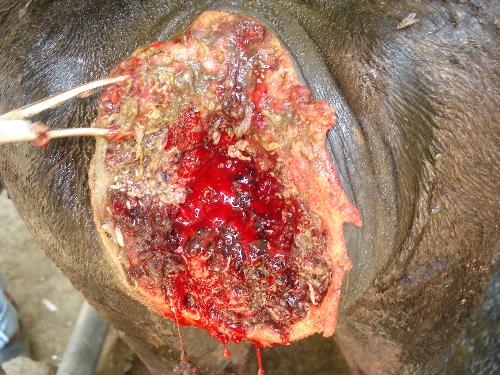 India
September 6, 2009 3:23am CST
Look she is getting eaten live. She is in extreme pain but doesn't even know someone is eating her up. Falling pray to hundereds of these eaters, she needs your compassion. she is in extreme pain and still she is silent the silent sufferer the speechless creature needs our compassion and kindness it is an agony that this poor animal is undergoing and my soul shivers to see the multiple lives eating the single life also it compels me to think who is the culprit maggots? perhaps not... after all they also have to complete their life cycles sometimes I feel laws of nature are also cruel..........
No responses