May We Fly The American Flag Please???

United States
September 11, 2009 11:02am CST
My Dad's church was told to take down the flag in front of their church. It's 9/11 and the Flag needs to fly. Apparently it IS allowed to raise the flag on church property but you need to ask. What is up with that? So who else needs permission to let the Flag fly?
8 responses

• United States
11 Sep 09
Who said it had to be taken down and are those the folks that need to be asked? I can see how an organization would have rules that do not allow just any member to put up flags, even our nations. Just imagine what could be put up if no one was watching.

• United States
11 Sep 09
Yes, "the city" asked them to take it down because the little community church did not have permission to raise it. But now it will take a while for the request to go through. I might agree with you that there has to be rules for organizations but are there rules to raise any other flag? There are store owners who have raised their flags of the countries they came from. Ah, a conversation for another time. We are Americans and we're sad that on this day, they would not allow us to fly the flag in front of the church.



• United States
18 Oct 09
Personally this is Crazy. Being asked to remove your Flag. I know back before we sold our Condo and ever flew our flag our neighbor always said our Flag distracted her view, and we always thought it was because she was not as patriotic as most. But when a church is told something like this I think this is definately a division for the Rules that are governed between Church and State.

• India
12 Oct 09
Hello my friend gtargirl Ji,
I think under normal circumstances and conditions all Flags are meant to fly wherever they have been masted. But there may be some times, when as a mark of respect, they are lowered or half-masted. Local bodies may clearify with reasons. May god bless You and have a great time.


• United States
14 Sep 09
Need permission to fly a flag on 9/11? Who did the church members need to ask? I would think it's a no brainer and all facilities on that date are allowed or required to fly the flag. Respecting all the people we lost that day, 8 years ago, is something that should be a choice. Am sorry to hear this happened.


• United States
13 Sep 09
Well, I never knew that a church had to have permission before..well, I learned something new today..that should go right in with those silly wacky laws you posted about. I think that anyone and anyplace should be able to fly a flag if they want to without permission..that is like saying they have to ask to be American

..silly.

.it..is.


• Canada
13 Sep 09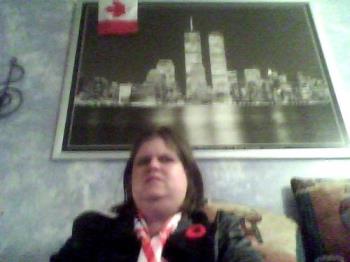 Who flew the flag, and who needs to be asked? I think that's absolutely nuts!!! I am not in the USA, but on 9/11 I wore my American flag scarf, a really nice silk scarf tastefully decorated with stars and stripes. I also have a large photograph hanging behind my sofa of the WTC and skyline pre 9/11.