Catholics Do Not Adore Saints

United States
September 12, 2009 3:39pm CST
Adoration is restricted exclusively for God. But saints and other people may be asked to pray for you. When a Catholic makes their petition known to a saint all they are doing is simply asking the saint to pray for them. It isn't adoration, because the saint isn't worshiped. He's simply being asked a favor: "Please pray for me." Often the non-Catholic response is that Christ is the one and only mediator between God and humankind, so asking a saint for a favor is unnecessary, as well as no human being can duplicate, replace or enhance what Christ does. Catholics believe the same thing, but the Church adds that when you read the Bible, you see people asking Jesus for favors on behalf of others. Whenever another person asks a favor on behalf of someone else, that's interceding on behalf of someone else's petition. So if a saint asks God for a favor on your behalf, it's called an intercession. The word is Latin "intercedere", which means to plead on another's behalf, to act as an advocate. Remember when you would ask you mother to approach your father about a request you had? Well, that was your mother being an intercessor. So, when a Catholic prays to Mary or a saint for their intercession, they are merely asking Mary or the saint to ask Jesus for help. Catholics believe that any reply, response, or answer only comes from God, but the saint brought the concern to Jesus Christ. Bottom line...just because Catholics ask the saints for prayers does not mean that Catholics worship the saints. Why even pray to Mary or a saint a lot of people ask. Well, the answer is that Catholics don't have to go to anyone but God for prayer, but they believe that it's possible to ask the saints to pray for you just as when you ask another person pray for you. The Catholic Church believes that the only time that prayers to and from the deceased has no effect is when the deceased are damned in Hell.
7 responses

• United States
13 Sep 09
Thanks, patti, for explaining that. I study all religions, and of them all, Catholicism can sometimes be most confusing! My only question is could you clear up what you meant in your last paragraph? Do you mean to say that you pray to the deceased and/or that the deceased can pray, but that their prayers have no affect if they are damned to hell?

• United States
14 Sep 09
What was meant by that, say your mother was a very good and spiritual woman, and you know she did nothing that would send her directly to hell and she is deceased. It's OK to send a prayer to even her, or talk to her, if you know what I mean. Let's say someone like Ted Bundy now, don't think you'd be wanting to send a prayer his way. LOL Hope that helps

• United States
14 Sep 09
Using your example, does that mean that my deceased mother could act as an intercessor, like the saints?


• United States
19 Sep 09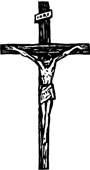 You do realize that with this discussion posted, you will get alot of heat from the non-Catholics! The Catholic Church is very misunderstood, but didn't Christ say that those who believe in the truth will be persecuted? The frustration is that the criticism comes most often from the other Christian denominations. They have totally forgotten that Catholics are Christians also, we believe in the Trinity just like they do, therefore they are their brothers and sisters in Christ. So why the low tolerance of each other. It doesn't make sense. So, don't get frustrated...I can hear your frustration. We can do the best we can do to straighten out the myths, but there comes a time when we have to do as Jesus told his disciples - "brush off the soles of your feet, and walk away". God will lead those to the truth in his time for those who seek the truth.

• United States
19 Sep 09
Beautifully said! Thank you! I think they are far less tolerant of us than us of them. It's sad, my priest and some of us have tried to reach out to other churches in our area to invite them to participate in a variety of church functions outside of Mass, like BBQ's, charity events, etc., and the response from the non-Catholic in the area has been, well, not too receptive. The only time anyone outside of our faith gathered with us was during Lent when they had a march for unity for all religions. And then that was just our parish and one other christian church. Pretty sad huh? :-(

• United States
19 Sep 09
Patti...I completely relate...I have been part of the RCIA in the past, for 5 yrs...and what I have learned from those who hve converted to catholicism from other christian denominations is amazing. I have learned about the low tolerance they have with us...and it just bogs the mind. I am sure you know that when someone from another Christian religion, someone who has been baptized the trinitarium way, joins the Catholic Church, they do not have to get re-baptized...only confirmed and receive Holy Communion. Why not? Because we accept that they are Christians, and are our brothers and sisters. YET...when a Catholic converts to another denomination that is Christian - say a Baptist - they have to get re-baptized to be fully a member of their church. Why don't they accept our Baptism like we do theirs. I agree that they are often harder on us, then we are on them...and I wish I knew the reason why. I have seen Catholics who joined another denomination turn against our belief in a very short time...some who have been Catholics all their lives, are now wondering why Catholics worshipped Mary?? Unfortunately cradle Catholics often don't know that much about their own religion...and there should be a course for cradle catholics as well, and not just converts. But, Pattie, don't despair...what we have to get thru to them is the true fact that we believe in God,the Father, God, the Son, and God, the Holy Spirit, just like we do, and continue to love them as our brothers and sisters. Don't let them get you frustrated because all Christ wants us to do is to love as he love us, and not get boggled up in the Religion side of it.

• Ecuador
10 Oct 09
Really nice explanation, i think you sum it up in a nice way. It is true worshipping and venerate are not the same. There is a passage in the Bible that tells about the saints bringing prayers to God, so yeah saints do intercede for us. I think is on the apocalypsis. Sorry i dont remember it exactly, i would have to look it up.

• United States
11 Oct 09
I'm glad you understand the concept. It's nice to find others that do.

• United States
14 Sep 09
Good information patti. I don't come to this board very often because open communication is difficult. I'm also a Catholic and your explanation was right on target.

• United States
13 Sep 09
I think I'll continue the pray to God through Christ, but you did a lovely job of explaining why Catholics pray to saints.

• United States
14 Sep 09
Thank you. I'm glad you see it that way. More often times than not it's just me and Christ as it is for many Catholics. :-)

• United States
13 Sep 09
Wanna bet? I was a Catholic, and I knew many Catholics who adored and worshipped the saints. Even though we were told to only recognize them, some people still went so far as to making them god-like.

• United States
13 Sep 09
The key word here is "some" not ALL nor the majority do this that you speak of. First off, where is it so wrong to honor those who have lived a "Christ like" existence? Is it not far better to honor them than it is say a football player, actor, rock star, etc.? Our society tends to put those in high places far above saintly people and sometimes even God himself. Now that's a crime against God.