Holding M.B.A degree

India
September 13, 2009 2:29am CST
Hello Everyone, Do you really feel holding a degree like M.B.A enhances tour chances of becoming more successful in your professional life? Do let me know what you think about this. Thanks and take care all.
4 responses

• United States
7 Oct 09
Yes of course because that will be your edge and become more marketable. Millions of graduates have already saturated the career field so you need to be different from the rest and the only way you can do that is to enhance your skills and education. You also need to check the school where you want to take your advance degree. That also counts as schools/universities have reputations too that attract employers.

• India
13 Sep 09
Of-course getting a master degree will definitely increase your chances of a better & successful professional life. While taking masters, If you take a degree which has got more scope like MBA, there is no doubt of you getting a better job & salary. Also the place & the university from where we take the degree also matters. For eg. if you take an MBA from Symbiosis, your chance of getting a better job will be very high compared to other colleges. Even I'm Planning to take MBA in the near future

Happy Lotting


• India
13 Sep 09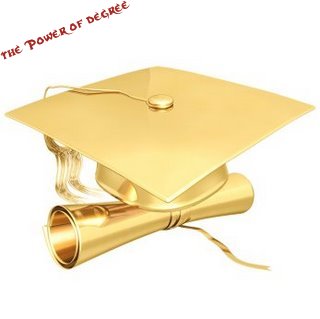 Also you can get a job with MBA no matter in which ever strem you have completed your degree


• India
13 Sep 09
you can get a better job anywhere irrespective of your graduation degree



• India
8 Jul 10
Well i completed my MBA and am successful too..its not the degree, its all how we are focussed and determined to succeed

• Philippines
7 Oct 09
Employers choose applicants based on their competence. Competence and educational background is strongly attached. Educational Fit is easy to see in a resume. Yes, the higher the educational status, the higher the probability of being hired. Moreover, companies are moving towards economic soundness by making smaller units in the company support economic stance of the whole organization. This means that unit heads should be able to run their own units like their own business - cost and revenue analysis, etc. This means that having an MBA fits in - on a managerial and leadership level. Again, this will depend on the task at hand and the nature of the job. An MBA, if you are working as a Medical Technologist, may not be an added value. Good day!