ur review abt the movie final destination4??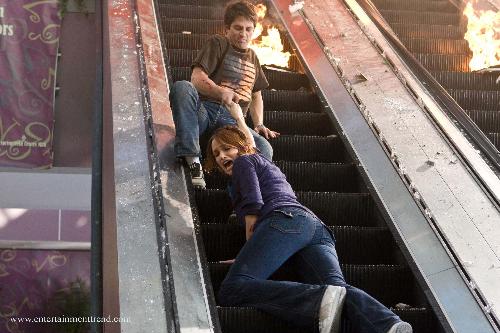 India
September 13, 2009 1:18pm CST
hi frnds.. i have watched all the episodes of final destination....nw final destination 4 has been released....if u hav watch that movie,can u tel the review abt the movie??u can share ur views abt the movies...thank you...
3 responses

• United States
13 Sep 09
My daughter loves horror movies and could not wait to see this one and he and all her friends hated it. They said do not waste your money on it.

• India
13 Sep 09
ya.thnx a lot fr ur response....i thought of goin to tis movie tis week...but i guess..,ur daughter has saved me...can u refer any gud movies released recently??thank you..

• United States
13 Sep 09
I have not been to a movie in awhile. I liked night at the museum 2 and mall cop - they were funny. I want to see District 9 - have you seen that yet?

• India
14 Sep 09
ohh....gr8....i have nt seen district 9...i saw race to witch mountain film 2 days b4...its really a gud one...story s asusual a alien story...two aliens ll come to earth..one to save earth n anothr to destroy...but its quite gud...non-stop action....dwayne smith(rock) was astounding..chk out ths film if u lik action..

• Australia
14 Sep 09
i havnt seen the movie yet either but would quite like to see it. im not sure how they can make it especially different from the others to be honest but still have a curiosity over what will be in the next one. they do seem to find odd ways to kill of their characters! i havnt ever found the film particularly scary, more funny but its still a film i want to see. :)

• India
14 Sep 09
thanks for ur response....some ppl tellin tat the movie was nt worthy to watch..u better read a review abt the film b4 watching it..

• India
13 Sep 09
i too watched the other parts of the final destination ... but haven't watched final destination 4 still..

• India
13 Sep 09
yep..thnx alot fr ur response..fd 1_2 was astounding..but the fd_3 is nt so gud as the other 2...am waitn to see tat movie....but i want a review b4 watching it...