A Wonderful Animated Short

United States
November 13, 2006 10:34pm CST
I found this wonderful animated short on YouTube. http://www.youtube.com/watch?v=sdUUx5FdySs It's the best thing I have ever watched on that site. It's very sweet, but (WARNING!) it's a little sad, too. I just think it's very well done.
2 responses


• United States
14 Nov 06
Thanks deebomb, I'm glad you liked it too.

• Portugal
17 Nov 06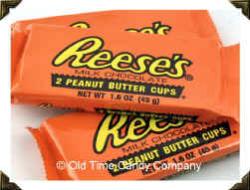 Agree that it's well done and a little said. I have never been to YouTube site. This has given me a new incentive if I can ever pull myself away from myLot. However I've started to check in with my friends list to see how many of them I can answer. Really dont have time for all of them but will pick the ones that tickle my fance. Have a nice day. PS sorry about the PB cups but can't figure out how to delete it and put in the one I wanted to.

• United States
18 Nov 06
I'm glad you liked the Youtube site. There are a lot of good videos on there if you find time to explore. No problem about the picture, I have had that problem too. For me it was just after I'd uploaded pictures to my list - it automatically attached the last picture I'd uploaded to the next discussion I answered.