GENES, ENVIRONMENT, UPBRINGING? Which is dominant?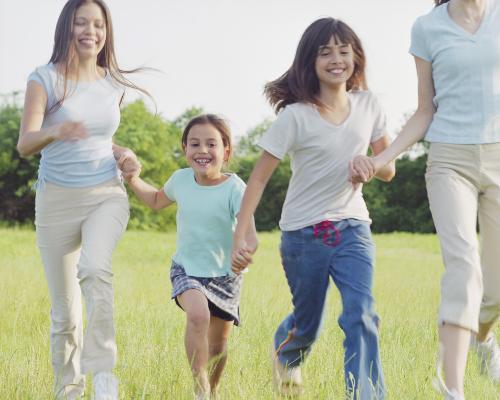 Australia
September 15, 2009 6:01am CST
In a myLot discussion about positive and negative attitudes, a friend queried if these things could be inherited from the parents. This made me think of arguments presented against adoption. I have friends who have adopted children and I have friends who say they would never adopt, because the child could have bad traits inherited from the parents. They would be frightened the child could turn out to be a murderer. What do you think is the biggest influence in a child's life? Do you think the genes from say, a criminal father, could have a major effect on a child adopted from birth and brought up in a loving family? Do you believe the environment and influence of a loving family, and the training received, would negate any genetic influence?
4 responses

• Holiday, Florida
16 Sep 09
I think we will never know. i think its how a persons mind sorts things out. its all in our brains. i mean look at Ted Bundy. he said he had a good environment, he wasnt adopted,good genes, everything. he had no excuse for killing all those women. then theres Dave Pelzer who wrote "A Boy called It". i've heard hes an accomplished pilot and of course a great journalist. obviously his mother had a murderous streek in her (genes) so, therefore, its how the mind percieves things and how strong a mind is.

• Shingle Springs, California
16 Sep 09
I think it's so much more complicated. You get people who come out of the most horrible, abusive environments and come out as wonderful, loving people. And there are others who were raised with all the love in the world and come out all messed up, maybe even evil in some cases. But in the majority of cases, I do believe that nurture trumps nature.

• Australia
16 Sep 09
In a nutshell. That sums it up perfectly in a few words. Being a super-optimist, your last words hold true for me "Nurture trumps nature"

• Australia
15 Sep 09
I tend to agree Elmiko. I think it also happens in reverse. A well brought-up child can get into the wrong company, succumb to the environment and bring disgrace on the family.

• Australia
15 Sep 09
I am firmly of the genetic school, but that said, the environment and one's upbringing then interact with your genetic blueprint. An innately honest and ethical child growing up with a used car salesman father and a promiscuous mother is going to reflect their values to a certain extent, but there will always be a clash; if he/she is lucky, it will be possible to break away from that upbringing, and many do transcend negative environment, but otherwise will simply pass through life heavily conflicted. Alternatively, such a child brought up in a compatible family and environment may well go on to become a renowned ethicist or upholder of justice and live a happy, constructive, and fulfilling life. Lash

• Australia
15 Sep 09
Thanks Lash. I agree that genetics will play a major role, but I also believe that the environment, love and teaching of a good family and home life will counter genetics. I've seen it happen with friends. One child's father was a violent man and a murderer, but the boy is now a placid and sensible young man.