Have you told anyone about the gospel of Jesus Christ ?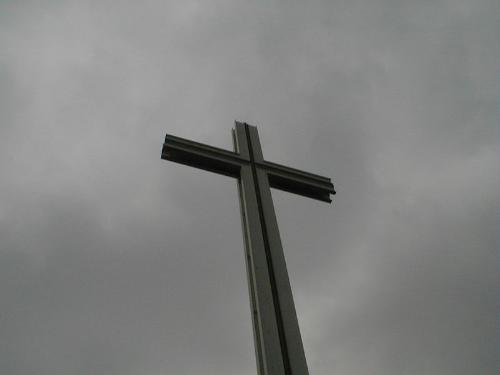 India
September 18, 2009 10:03am CST
Dear people of God, [b]Have you ever told about the true love of Jesus to anyone? Have you told the gospel to anyone who don't know about our Lord and savior Jesus? Have you told He has died on the cross for our sins and resurrected the third day and He is the living God?[/b]
Have you told about the eternal peace He gives for His people?
I have told many. Recently I was with my cousin in a ground during the night time and a man walked towards us and told about different things and we had a chat. He was a little drunk and he said that he drink for peace. Then I told him about Jesus and told Him that He is the peace giver that can never be taken by anyone... I thought that it was my part and let Jesus do the rest to make him come to Him. Have you had any of these experience? What you think of telling anyone about Jesus? Share your thoughts...

Cheers... Have a nice day always....

4 responses

• Malaysia
18 Sep 09
Dear Phillip, We have the responsibility to share the Good News to our friends and relatives. But so far I have not been the first one to start it, I am more as a backup team.... How I wish I have that opportunity to share God's Greatest Love and His Gift. You and jonjee are good Christian that really care and thoughtful, keep it up


• India
20 Sep 09
Dear jonjee0203, Nice to see you in this post. It is not at all considered to be a backup team. If we start today, we will earn more souls. But it is easy to say but a tough one to do...

And thanks for appreciating me and jonjee. P.S: Atlast I have somehow crossed my 500 posts...


• India
20 Sep 09
I know that I won't be getting any responses for this discussion but very happy that I have got 3...

I can get the pulse of the people for the work of God.


• Malaysia
20 Sep 09
Dear Phillip, Congrats for achieving more than 500 posts. Now you can use the 'copy & paste', so use it wisely

Do you remember your previous topic on 'Favourite Bible verses'?, After your comment to one myLotter on Luke Chapter 11 verses 9-10 which happens to be my favourite verses too. The next day, I went to my customer place. There was a Bible besides the sitting place. Since I have to wait for the cheque to be signed, I took the bible and read. Open, and it was Luke. Looks like God is confirming the Words..

Cheers...


• Nigeria
19 Sep 09
That is a wondertful gift you can ever give to a man.The gift of eternal life that comes thru our Lord Jesus Christ. This is the greatest commission ever given to the first generation disciples of Jesus Christ.To go to the whole world and baptize them in the name of the Father, the Son and the Holy Spirit.We are given the same commission also to go and preach the same gospel of peace and eternal life.I have told so many people by God's grace about the gospel of Jesus Christ thru personal evangelism.,church evangelism,tracts distribution,crusades and thru the internet by spreading the news in so many forums,blogs etc all to the glory of God.Let us do it more cos Jesus will soon come to take the saints to heaven and condemn the unbeliever to eternal damnation.And He will definitely reward us according to our faithfulness at the end of the whole thing.God bless us, amen.

• India
20 Sep 09
Dear benja73, That is really wonderful and nice to hear you and your works in the ministry of God. Really admire you... You are too far away from us nearing God as we are still running behind you... You are doing a good and prestigious job... God bless you... Cheers....


• Indonesia
20 Oct 09
yeah jesus will come at the end of the universe, i believe that =)

• Philippines
30 Sep 09
All people who have experience Jesus in their lives a dn have accepted Him as Lord and Savior have responsibility to tell others about Him and His great love. As for me, I have told and is continually sharing the Good News to my family and to others whenever there is opportunity. It is always good to share with others the Gospel when they desperately need God's help and when they have no one to turn to. jesus is the only One who can comfort them and give them new life and new hope. Cheers and God bless.