Microsoft New OS Midori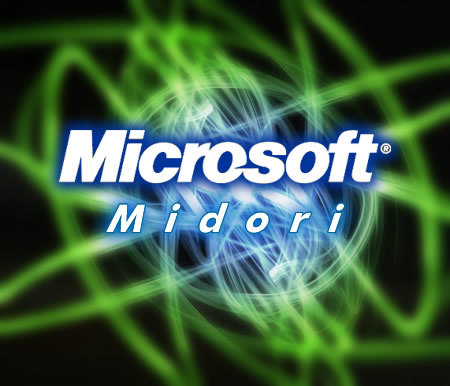 India
September 23, 2009 2:34pm CST
All of you might be currently testing out windows 7 but Microsoft is already cooking it new OS Midori which i read wont be a windows OS but a New OS built from scratch that would achieve backwards compatibility with Windows and run either natively, in the cloud or as a process (sounds like emulation). The networked nature of the system might allow it to share the data (or even itself?) among multiple machines of different types (desktop, laptop, phone…). This new distributed model is known at Microsoft as "Asynchronous Promise Architecture". According to SDTimes, Midori will be focused not on the desktop as Windows was, but on the cloud and on connected systems. With Windows 7, Microsoft is already bridging the operating system with Windows Live, but Midori will take this aspect one step further in the quest for what will end up as the first fully-fledged Software + Services platform from Microsoft. So what you think?? Please share your thoughts. Thank You...
2 responses

• India
24 Sep 09
Oh this is great news.. Lets hope this new product turns out to be a major milestone in the Operating Systems. Looking forward to whether this release will put an end to all critics (in fact even more than just critics)who say "WINDOWS SUCKS". Its high time that microsoft consider apple and linux as potential threats to their undefeated monopoly. Thnx for posting this info..


• India
24 Sep 09
So its not Windows midori?.. Fine.. they can finally get rid of the bad impression. Lets hope midori will be nearly free of security flaws!!


• India
24 Sep 09
cloud computing, windows is already having windows azure for the cloud computing process...and we dont know what is happening and where is our mails are being stored and even wonder where the mylot discussions are being stored..coming to windows operating system, win 7 has not reached the markets yet, only trial versions are available in the markets, we people are waiting for win 7 full version, in the mean while what is new about midori, cloud computing and also process, but an operating system cannot work as both virtual and real...an operating system can be added into a virtual, but an OS is a virtual, i will take immense care and read more about midori...i really thank u for starting sucha nice discussion, this will be helpful for many to learn new things abt microsoft and its new product midori.. happy mylotting..

• India
24 Sep 09
Actually Windows Azure is Not actually an OS but an hosting platform to make programmers test their applications with Ease.. Midori will be combination of Both Host OS and Virtual OS.. Windows 7 RTM Build 7600 is already out you can download it and try it for 4 months with proper rearming every 30 days.. Currently Panda software's have launched First ever cloud Anti-virus which is extremely light and you wont come across problem of updating the virus definitions.. I tried it as its free and i barely notice its running as its memory consumption is very low only thing it needs it very high speed internet connection.. Happy to Share new tech info's.. Thank You for responding..