Are there any conflicts between patients and doctors in your country?

China
September 28, 2009 7:21pm CST
There are many problems between doctors and patients in our country.the reason may be monopoly and dissymmetry of info.how about your country?how could you deal with the problems?
3 responses

• India
11 Oct 09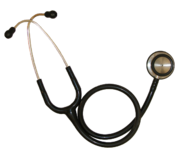 Nowadays, the conflicts are going on increasing irrespective of the country. Now the doctors used to say that they should be never punished for their doings even if they are much careless only because of the reason of their noble profession.But they are aiming only at the money and now the doctors who are sacrificing themselves to their profession is very few.Also the patients are now becoming restless even if they know that the disease is non curable only because they are paying for the treatment.The conflict started only because of the careless doctors and this profession will be considered as like the other professions very soon and they will be loosing their dignity.

• India
11 Oct 09
Hi,in India,too those type of problems occur,and very common in remote areas and in government hospitals.This is happening mainly due to money.The doctors expect money even they supposed to treat for free as government paying them.In case of poor people,some times doctors behave rudely,neglect treatment leads to deaths also.Happy mylotting.

• India
11 Oct 09
Hi,i accept your version zhu,but i am discussing about MONEY.It is not correct that because of money,one should not show disparity in doctor's service towards patients.They give immediate priority towards rich people and less priority towards poor whatever the seriousness of the patient may be. So it is not correct,what do you say.