Mother in Law and Her Daughter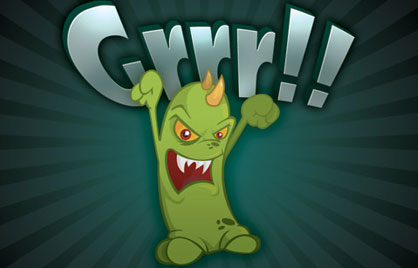 Philippines
September 28, 2009 9:59pm CST
I'm not married yet so I don't have a mother in law but maybe maybe soon i'll have one. Right now I can see that my grandma is being unfair to my mother and to my mother's family. I'm hurting because of that and I can do nothing much about it. I love my grandma and currently i'm living with her and my grandpa. I'm a nurse and i'm taking care of them. My grandma loves me too. In fact im her favorite grandson. It's so obvious that she doesn't like my mother. When i and my siblings have done something wrong she blames it to our mother and to her family. Wth? Is it my mothers' fault? My mother's parents and siblings are so far from our home. Why is she blaming them? And I can also say that the traits she didn't liked from us (her grandchildren) are just a stereotype of her traits or her son(our father). My mother has nothing to do with that but why is she blaming her? Now another big deal, her daughter! Wtf. She's got nothing to do with us but hey! she rides with my grandma peeking on my mother. Just recently my mother and my aunt had a fight. It's because of my youngest sister who's just 11 years old have done something wrong which i think is no big deal. She scolded my sister and mocks on her. She said that my sister is very much like my mother. She insulted my mother in the worst way you can imagine. If only I was there i would have pushed her down the stairs. haha. i'm so mad while im writing this. sorry folks. Now, my mother heard everything for my aunt was so loud and big mouthed. So what do you think my mothers' got to do? she defended herself and then the fight started. why would she not? she'd been passive for so many years accepting those kind of stuffs from my grandma and my aunt. She'd been crying and hurting ever since she married my father. The fight exploded and my father was there to defend my mother. He argued with my aunt and everything. Now it's been a while and my mother have not receive a single sorry from my aunt. Well i know what kind a person she is and i think she will never apologize for what she did. Why are mother in laws so difficult to deal with? Im also having a hard time dealing with my girlfriends' mother right now. And my aunt! Why is she like that? maybe she's just jealous coz my mother is prettier than her. hahahaha. what a shame.
2 responses

• China
6 Oct 09
maybe this is true all over the world. my mother just doesn't care about those things so that we can live in one house peacefully comparatively. someone has to sacrifice, things will work out. just let it go. stay separate.

• China
6 Oct 09
you have to keep this on mind and find a way to avoid this happening. sometimes i talk to my grandmother about this. i tod her i would not stay together with my parents in law in the future.this makes my grandmother angry, in her head, i am too strong that nobody will like girl who is thinking this way. now i am confusing also about future life,dealing with family problems.. but we will see, everything will be find if you put your heart onto it. come on. we are the future of the world. and we don't have a choice but to face it positively.

• Philippines
6 Oct 09
Exactly. My home will be mine, my wife's, and future kids only. No extra on it. I don't want my home be disturb or lead of by someone else. My mother is not like that but my girlfriends mother is. Definitely a control freak. She wouldn't even let her daughter wear a mini skirt. Wtf. Her daughter is running 23 years of age. How can her daughter be a good future mother if she wouldn't let her mature? Poor parenting I could say.


• Philippines
29 Sep 09
Your mom is just defending herself and your sister. Mothers are always like that, because they love their children so much. But with your grandma and aunt, they are just over reacting person. Never knows how to deal with the family or someone that is added in their family. Hoping that time will come, that they will be no arguments in your family.