life without family???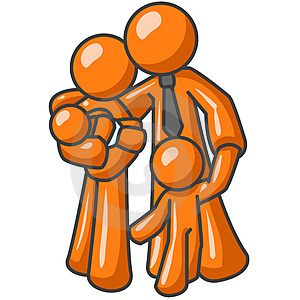 India
10 responses

• Australia
30 Sep 09
Hey, Well in my case, I just want to live away from my parents. Right now I still live with them, and they always tell me what to eat, drink, wear and when to do everything. I don't even get to keep the money that I work for. Make sure you have a good day, God bless and Happy Lotting!!


•
30 Sep 09
No. I believe without family are nothing in life, I mean you need soemone to talk to or to enjoy life with.. [Beside friends] Sometiems friends aren't much handy as your family does..so I think without family is worthless and unforgetable.. If you talking about something else like in Your oqn family [making your own] is actually better without having kids around while you are young, [have fun] but if your older than the age of 45 then you should have family to make a life out of it to carry your last name.. Well, i'm just saying this cuz there isn't not life without..


• Puerto Rico
30 Sep 09
I believe this is true for the most part. However I thank God I'm not one of them. I talk to my parents just about every single day sometimes 2 or 3 times in a day. I just wish they didn't live so far away. I know people like this and I choose to keep them out of my life because I don't really like people who act this way. They have not a bit of compassion for anything accept the almighty dollar and their status.



• Philippines
30 Sep 09
my family is very important to me. i get sad when they're not okay. when i went to high school, my sister asked my parents for me to live with her. so i started living away from them since then but i make sure i go home every weekend for family dinner. well i miss that. i now live super away from them. i'm working out of town and it's costly for me to go home every weekend. i only get to go home during holidays and that's for few days only because of work as well. i know my parents understand why i have to work away. they're happy if i'm happy and getting some success hehehe.. you know, parents.


• Thailand
30 Sep 09
I am not what you are referring about nor want to be like that. Life without family is like living in the world with no purpose. It's so sad to know that there are people who only think about themselves that even family will be disregarded. Money, status, whatever---those things won't help you if you have problems. No man is an island so no one can live alone. Are we only living because we want fame? Money and Status? That's pathetic!

• Philippines
30 Sep 09
Some of my freinds dont value their family. They prefer to be with their friends than to spend time with their family, yes! and some of them only focus on themselves. But i value my family, because friends may leave you but family is always be there for you. =)


• China
30 Sep 09
I always filicitate that I'm living with my parents, and we love each other.

No matter what happens in the future, I won't abandon them, even if I have my own family. Without my family, I think any success, status will be meaningless for me. Maybe I can share these with my friends, but it's not enough. Family is the most important part of my life. Without them, my life is incomplete!

I think everyone has his/her choice on this problem as per his/her philosophy.