What you Love to Do?

India
November 14, 2006 3:15am CST
What you Love to Do?The activity that interest you most.What it is?
6 responses

• India
15 Nov 06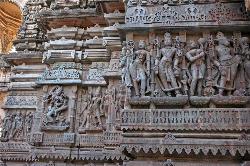 There are a number of things,activities that chills me out. I start my day's work by delivering lectures at a s/w testing institute.Though it's my proffession but I enjoy teaching.Its my passion.I am a tech savvy person,jus love to explore as mch as possible the technical aspects of life n science. I am very closely tied to my family,love to spend maximum time with my parents. I am not a pious religious but but to visit temples. Being an ardent lover of art n culture,I often indulge in painting,creativities include designing cards,fashinable hand bags,wall hangings,key rings,dresses etc.Love to compose a few lines for my beloved. Nature has always attracted me specially hills n mountains,snow,gardens,flowers,greenery.Though I dont get to see them very often I cherish their beauty. I love pets,I have a very cute,cuddly cat. New yummy recipes interest me a lot.I love to cook for my dear ones. I love to spend hours n hours with my dear hubby!!!!!!

• India
15 Nov 06

Dear Aparna, Nice to know that u love your family and hUbBy also u r an art lover.Keep it up.


• Philippines
15 Nov 06
i love sleeping, thats what i love to do. greetings. : )