What is your opinion about the politicians in your country?are you happy or?.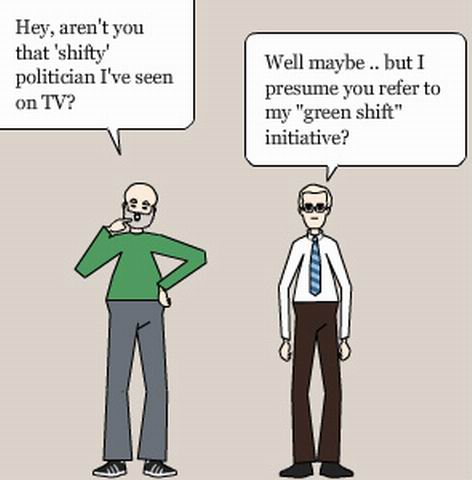 Mangalore, India
October 5, 2009 10:35am CST
Politicians as a class are looked down in India. They themselves are largely responsible for this opinion. Most of our politicians are there just for the name and fame and more importantly the POWER and MONEY it brings with it.I keep thinking of a perfect politician who is wearing every day clothes ( Instead of white kurtas and pyjamas)and is normally dressed like all of us ( instead of safari suits as in the case of the politicians in my state)They spend more time in their constituency and less time travelling and spending peoples money and are more concerned about solving the problems that are there in their constituencies than filling their pockets. I am yet to find a single politician who fits the bill.The moment they get into politics, even an otherwise honest man starts being shifty and talks in a confusing manner trying to evade issues etc;

I wonder if we could ever have a clean, honest, politician who is more interested in his job than bettring his own self and his prospects.. How about you all friends? what do yo think of politicians in general?
10 responses

• India
6 Oct 09
Hi Kiran, I think India has a distinctly feudal mindset which makes most people pay obeisance to those in any kind of power…be it in politics or the bureaucracy. We are not mature enough to judge our politicians by merit, rather we judge them by their lineage and family name. so what else do you expect than these scions of families would only amass more wealth for their future generations instead of doing anything for the people. It's the zamidari system still in place 60yrs after our independence. It seems from mylot that the situation is similar in most nations though it surprises me to hear of similar levels of corruption in some European nations too! They look so much more developed than us yet they are as corrupt as we are!!!

• Mangalore, India
6 Oct 09
Hi sudipta, It happens in most third world and Asian countries. To some extent it is because of our culture and social sustem, as you say. I am not surprised that there is corruption all over the world, it is the degree that is different...I am sure it is not as rampant as it is in India. One finds that the whole system is steeped in corruption...

• Philippines
5 Oct 09
Same situation here in our country... Politics is even a lucrative business! It's very depressing what's happening here in our country and all they are interested are filling their pockets and being busy in the upcoming elections... Tsk tsk tsk...

• Philippines
6 Oct 09
normally i hate politics..any topic that involves politic but ur discussion caught my attention.. hehe.... the reason why i hate it is because of the corrupt people..its juz difficult to get rid of them..it doesnt matter how many times they are changed every election, the fact that the temptation and the lure for MONEY is just so strong...probably why they commit these deeds...its like easy money for them..though there are politicians who are honest and do good in their job, if graft and corruption won't be eradicated, problems in country esp. poverty stricken countries will never be solved...it would be an endless process.. :(

• India
6 Oct 09
actually in my words politics is a word which no body wants. if some one wants some thing bad for others cleverly he use this. that is the politics. what we all really need is the leader. yes who can lead us. who can lead our country. who can lead the world. not the politician who does the politics for his own sake only. we are responsible again cause they are chosen by us and again we are more responsible because they are the one from us.

• Philippines
6 Oct 09
Its basically the same here in our country. There are a lot of problems and many are suffering. Sad to note, many of our politicians are not concerned and have done nothing to solve the problem. Instead, they are there only for the power and for the money. I do hope that our politicians will change and do what they have to do as a public official, and that is to improve the plight of our people as well as our economy.


• Philippines
6 Oct 09
Philippine Politician is almost they same in your country. They are only after with the fame, they always pretend to be someone good to be a leader and someone who have pity to poor people. Some will just take for granted for some incidents to be famous and be elected, but once they are in the position some just forgot to comply what they have promise and their obligations.

• United States
6 Oct 09
I'm afraid I must agree that most politicians are not of good character; many are extremely corrupt. The motives of power and greed drive many of them. Here in the United States, the most depraved Congress ever sits in Washington, DC. The Democratic Party, in order to "win" an election has committed treason and election fraud in deliberately pushing for an illegal alien to usurp the office of president. This may cost us our country. Americans have begged Congress to tell the truth and have those who are guilty, including the deceiving usurper-in-chief, put in jail for treason. Instead of serving their constituency these criminals (and worse) intend to rule us, remove our freedoms, and usher in the NWO. It is a portent of the end time prophecy. In America, we have been voting for "the lesser of two evils" as long as I've known. But this is the culmination and convergence of the most despicable EVIL I've been witness to. Politicians that I trusted, believed had good and caring hearts, will not stand for the truth and against the deceiver and his gangsters. I don't know if they fear for their lives, families, blackmail, or just the race-card (the crux of the gambit in the first place), but they are cowards, nonetheless. We already do not have a free press, freedom of speech is curtailed, and the media was threatened BEFORE the fake election that they DARE NOT report on the fact that Obama is not eligible for the stolen office. It is frightening. Corruption is everywhere, in our courts, at every level of government, and O's minions in ACORN, not to mention the Bilderberg (including Winfrey)Group and the Trilateral Commission, Council on Foreign Relations. Power mongers and politicians throughout the world are involved. They want our sovereignty removed; this includes the Clintons. All of this evil will affect the whole world and will usher in the prophesied end times. The liberty given to us by God will be replaced by the tyranny of man.

• Mangalore, India
6 Oct 09

Hi epicure, It is happening in all parts of the world. As communication spreads and the world becomes smaller the rulers are all taking on the same personality and characteristics. They are all the same across the world. But again there is a saying that 'A like people get a loke ruler' so may be we need to look into ourselves...Why do we elect them in the first place?


• United States
6 Oct 09
I think many beginning politicians start out with the greatest of intentions; but when they get into office, they soon find out there is a certain way to play the game, and honesty isn't it. It takes a very strong person to buck the system. Unfortunately, there aren't many that strong. That's why I think there should be term limits for senators and congressmen in the government of the United States, just as there is a limit for how long a President can be in office. Too many politicians get too comfortable in their position and forget about the people they're suppose to be representing.

• Mangalore, India
6 Oct 09
Hi bestboy, I doubt if any of the politicians these days have any other ambition other than grabbing power and money.I am sure in my country that category is nil.I could say that almost all of them are there for all other reasons except offering service to their country...

• Spain
5 Oct 09
politicians here in spain are the worst corrupt people that you can find, they only cares about one thing: MONEY. and for our disgrace, we cannot do anything because people are so dumb that aways choose PP or PSOE, the politicians that brought us to the ruin, and more since euro became the spanish currency becuase that thieves didn't make everyting when all the things made the conversion 1€= 100 pta ( excepts salaries, that the conversion was the correct 1€=166,386 pta) so everything became between 66 and 100% more expensive.

• Trinidad And Tobago
5 Oct 09
Similar situations all over,, it might take a whole day to explain

• Mangalore, India
6 Oct 09

LOL I can well believe that it may take more than that. The politicians are a class apart, no matter what happens they have to live in comfort and travel in style....Even now with the flood and immense suffering the masses are facing the shameless lot go on having their party meetings and dinners and shed crocodile tears for the camera...thanks a lot kawalnarang