Teachers and Apples??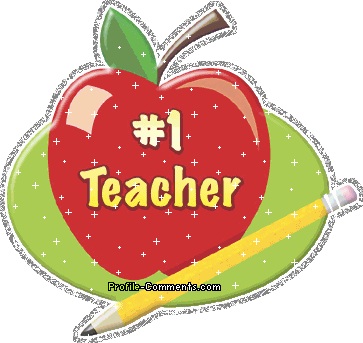 Philippines
October 6, 2009 2:22am CST
When I was looking for a picture of a teacher in Google, I saw many pictures of teachers carrying a book and an apple. Sometimes it's just the book and the apple but instinctively you know that it depicts or describe a teacher. Is the apple a world wide symbol for teachers? I can understand the book in connection to the teacher but why apple? Why can't it be a banana or any other kind of fruit?
4 responses

• Malaysia
6 Oct 09
I think it's because when kids want to give their teachers anything to eat for lunch, I always see on American tv shows that the kids give their teachers apples so perhaps that's why apples are connected to teachers as donuts are to cops. Just my opinion.

• Philippines
6 Oct 09
Yes I think it is greatly influenced by the American culture. I first saw this apples in an American TV show when I was a kid. Donuts are usually eaten by cops, that's true but you don't see them as a symbol or picture that depicts or describe a police often.

• Philippines
6 Oct 09
i think that the apple represents the letter "A" of the alphabet... and when you think about it, the alphabet is one of the first things that are taught by teachers to young kids... so i guess that's how it is hehehe

• Philippines
6 Oct 09
If so, why didn't they used the letter A instead rather than the apple hehe.

• Holiday, Florida
7 Oct 09
perhaps in ancient times it was a symbol to prove your care for her as in making sure she/he has something to eat?

maybe because of times some countries had shortage of food and no one wanted to loose the teacher

i dont know. its just all i could come up with because for as long as i can remember kids gave the teacher an apple to show appreciation. i may have to do a search about the history.