How much is your family's weekly budget?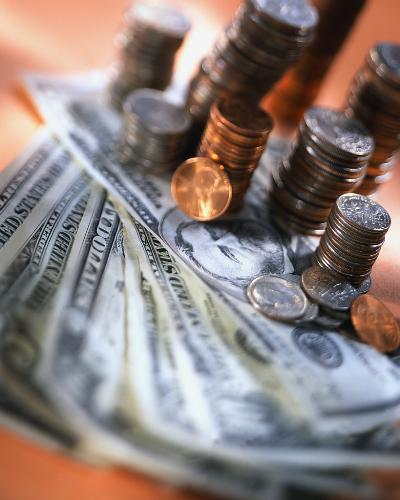 Spain
October 8, 2009 12:02am CST
Me and my Mom always make sure that we allot a particular amount of money every week and the rest of our weekly income will be saved for our future expenses. I think that for a family, it is very important to set a particular amount of money to be spent on a weekly or monthly basis. Like for us, we do our weekly groceries and also allot some money for emergency cases like perhaps for a movie or for a dine out with the rest of the damily. How do you budget the money you earn? Do you also do it on a weekly basis? How much do you usually spend for a week or a month's time?
4 responses

• Indonesia
8 Oct 09
I think my family has no fixed weekly budget. We will buy anything which really needed for our living. But for monthly budget, we have some things which really must fulfilled every month, such as paying the electricity and public utility bills, paying some monthly bills, and for buying our daily needs. I have my fixed offline job and i also have some part time jobs which can give me enough money for my living expenses. With my crowded working schedule, i think i only have very limited time for my own privacy. So i myself usually shopping online for buying some goods for myself. But i often do it, usually only twice a month. I think we also need to have saving for our future. Good luck and have a nice day. Happy mylotting.

• Spain
8 Oct 09
If your income comes from monthly basis, then I think that it would be wise to budget it on a monthly basis too. Since our source of income is coming from a computer shop, which has daily profit, we decide that we should allot a weekly budget. :)

• China
8 Oct 09
hello, I have a big family and we are in different cities, so I can not let you know the total budget since we don't have a budget of this kind, I don't have weekly budget, I have a monthly budget, because I pay things monthly. My budget is RMB2000 for all the things, that means around USD300 for housing, water, electricity, foods... sometimes clothese would cost me extra. and I my expense often excess my budget.

• Spain
8 Oct 09
With that rate, I think you really need an extra income so you will not exceed your budget and have more money to buy stuffs. In your case, I think it is quite hard to have a fixed amount of budget every month or week since your family lives in different location. Well, at least you always have budgets for all of your expenses. :)


• Spain
8 Oct 09
In your situation if the income is not stable, I think it really depends how much you earn in a day or in a weekly basis. Our weekly income at our computer shop also disctates how much we save but our budget for expenses usually stays at the same rate.

• Philippines
11 Oct 09
We do not have a fix weekly or monthly budget... since there are times that i can't cook so my daughter and i would end up eating out or ordering takeout... but even if that is the case... i still manage to deposit 1500 php in my daughter's saving account... that consist mainly of the 5 an 10 php coins that i manage to set aside every time i get home...