happy birthday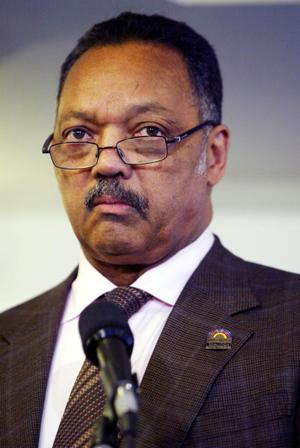 Bucharest, Romania
October 8, 2009 3:00pm CST
I am sorry for the late, yet even so I can not miss to say "Happy Birthday, Jesse Jackson!" (born October 8, 1941) I feel I must write here some things he said:"Now is a good time to start to turn to each other, but not on each other ..""Never look down on anybody. Except if you are about to help him get up.""Your childrens need your presence, not your presents .."link: http://en.wikipedia.org/wiki/Jesse_Jackson
3 responses


• United States
9 Oct 09
He's a publicity harlot and shakedown artist, nothing more, nothing less. Wait a minute there is more. Parateds right, he is a racist! BTW, you dont have to be white to be a racist.

• Bucharest, Romania
9 Oct 09
I know, my friend. Yet, just for how history will judge us, let's say the correct sentence: Being racist is no longer a whites's privilege. Oh, I'm not a JJ fan. Just that, as many others from all wide political spectrum, he had some (not all, some) quotable phrases.

• United States
9 Oct 09
Think of the way the world would be different if not for Jesse and the Rainbow Coalition. Sometimes, even in the years of the Reagan administration, when "liberal" was such a dirty word and anti-union spirit was at its peak, he stood with them. When the late Caesar Chavez was villified for his hunger strikes on behalf of the United Farm Woirkers, Jesse stood with him. I join you in honoring this American hero. I may not agree with all his points but he speaks fopr those without a voice. And THAT is a great calling!