Heard about Shipranet?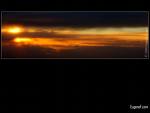 India
October 12, 2009 12:20pm CST
Have you heard about Shipranet, the company of New Delhi which claims to provide offline data conversion as well as editing jobs to all ? I joined it paid Rs 1500, but not recieved any assignment yet. They have stopped responding and I am thinking of going to Delhi with my Uncle and search it. Will it be right to search for it? And if anybody of you live in delhi and have any info about it, please do reply me. You can have more information about it by searching on GOOGLE.
No responses