a magic place...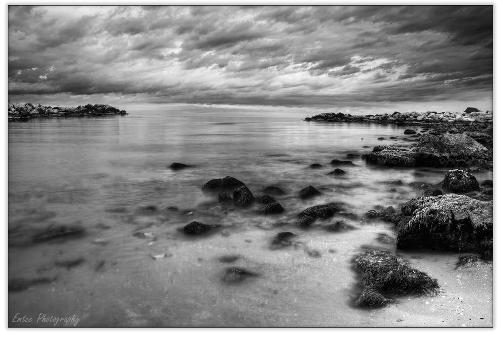 Romania
October 16, 2009 4:22am CST
hey, guys! here's a photo of a magic place in my town. my town is sooooooooo awesome during autumn, winter and a bit of spring. But when summer comes, yuck! it gets filled with all these...tourists. In summer, it's one of the worst places on earth. lol Anyway, here's a photo i took last evening, just before it started raining. I made it an HDR because i wanted to capture both the rocks and the sky. And i ended up making it black and white because of some spots in the picture that, due to hdr processing, got a bit weird. But i love it how it turned out. What do you think? Thanks for looking. Tinel.
5 responses


• United States
17 Oct 09
What?? First off the photo that you posted would make an excellent stock photo and secondly, the stock photo sites that I am on have never asked for a passport. I have many friends in different countries and that type of request according to them, a stock photo site asking for a passport.... well it's just un-heard of. I think some one was feeding you a line of bull crap about the passport issue. All I know is, I'm building a portfolio of diversity of photos and in about 4 to 6 years I will be making a residual income of about 200,000 USD.


• United States
19 Oct 09
Awesome picture. My girlfriend is really starting to get into more professional photography and I was just wandering how you learned?

• United States
20 Oct 09
Thanks for the response my girlfriend is learning and hopefully someday get into doing photography professionally. Would you check out her site and maybe give some opinions. http://lauryn1727.redbubble.com/

• Philippines
28 Oct 09
You got a real pretty place there. I like he photo. Don't feel bad about summer. :) After all, it makes you miss the quiet, simple place and appreciate it more. :)