What Was That Word?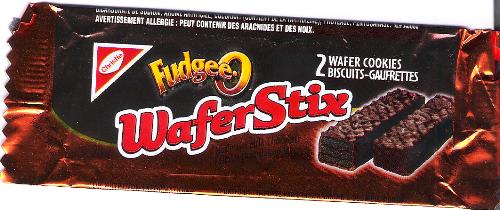 St. Catharines, Ontario
October 16, 2009 4:52pm CST
In an idle moment, I read the list of ingredients on the wrapper of Christies Fudgee-o Wafer Stix... One of the things listed was "polyglycerol esters of interesterified castor oil fatty acids."Interesterified. What the heck does that mean!?! Who makes up these words? Have you come across any interesting (or terrified) words lately?
2 responses

• Hartford, Connecticut
19 Oct 09
LOL. When I read what you typed I thought you were making up a word. Then I realized that (interesterified)is the word you meant. I too would like to know the meaning of these words that they make up. I think I would think twice about eating those wafers.. I will have to keep a look out for these made up words. And report back to you.. lol

• St. Catharines, Ontario
19 Oct 09
Well, I did eat them, and they were yummy, not too sweet... Better than the pumpkin pecan pie I got on Saturday from the deli.

• United States
17 Oct 09
Goodness, I've never heard the word interesterified before either..are you sure you want to eat that candy?

Well the only thing I can think of is this jar of sauce. My friend up-state sends me a "goodie" box once a month. She works part-time at a shop that sells a lot of organic type foods--I never know what she's going to send as she always surprises me...so this month she sent me a jar of this Garlic Balsamic Drizzle..it's delicious...but I got a kick of the company name...."Tortured Orchard" Rather interesting, no?

• St. Catharines, Ontario
17 Oct 09
Lucky you! Actually, I have heard of Tortured Orchard... can't remember where, but it's not something you'd forget... the name, that is. (Where I hear things is often forgotten.)