walk on water... who can do this?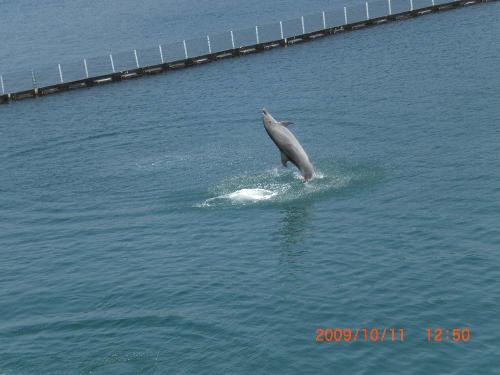 Philippines
October 16, 2009 9:00pm CST
well i dont know anybody alive today who can walk on water. i dont know of any other mammal for that matter who can walk on water. but this dolphin sure can. his tail is so strong that it can hold his body up above water for a bit of time. that it looks like he is literally walking on water.
2 responses

• Philippines
17 Oct 09

hello, Yes, i know it's really you. you're avatar don't have to remind me all the time

. yes, i know the dolphins are really good with that. but don't you know that the cats can almost do as such walking into the water? maybe not as good as the Dolphin does but i think this is one of the coolest thing i have ever watch. just check it out first, and i can't believe I'm seeing one in a million


• Philippines
17 Oct 09
: http://www.youtube.com/watch?v=Tc_QiL4slPg

• Philippines
17 Oct 09
thanks. i will definitely check that out. but isnt it against the rules to post links here?

•
17 Oct 09
I know who can walk on water. Jesus Christ. He is the only person I know. But with animals, I don't know. That dolphin must be amazing, I want to see one too.