train now, fly later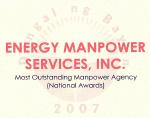 Canada
October 19, 2009 5:22am CST
i'm bit concerned with victims of this "TRAIN NOW, FLY LATER" recruitment agencies. if you are not sure if you are qualified for the job you are applying, don't undergo training that cost much and they will promise you to fly later to canada, australia, uk, new zealand, etc...some of my friends and former colleagues were victimized, some quit there job and pay P 48,000 for training for housekeeping room attendant that went for nothing, one of this agecies is ENERGY MANPOWER SERVICES INC..
2 responses

• Philippines
19 Oct 09

hello bart, Wow, you're from Pangasinan, in Dagupan, right

? how are you guys holding up there? is the flood gone now? hope you ok there. regarding your discussion, the best way to determine if the Man power agency is is legal or not is to call up the POEA or Philippine Overseas Employment Administration. that's how it's determined if they have licensed or not. if the illegal recruiting is still on going check their site.

have a great day : http://www.poea.gov.ph/

• Canada
19 Oct 09

hi! yup i'm from dagupan, the flood sucks!! but people here are used to it so they easily get up from there ordeal, flood is gone now so people here are busy cleaning up the mess...with regard to the thread, yup this agency is legit, the only problem is they keep accepting applicants even they are not qualify just to earn...thanks for sharing your thoughts...

• Philippines
19 Oct 09
then, they should be reported for their license to be removed.

• Philippines
19 Oct 09
Oh no that is very bad. They should always check the legalities of every company the approach. Don't be afraid to ask questions because you need to clarify things. this is always the case here in Philippines. i always happens to us because of the poverty and the low salaries here in our country.