do u prefer text messaging frends or callinf them up..??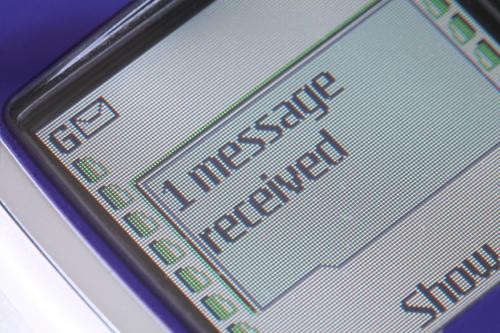 India
October 20, 2009 3:37am CST
hey guys..! as the topic says do u guys like to text msg or to call up ur loved ones or frends..??well for me i wuld definitely prefer a call cuz i hav a touch screen phone and its quite painful to sit and typr each characters (the ppl who own a touch screen phone wuld definitely understand my problem) and also my call rates r lower than my text msg..! but some times, u jus cant avoid texting ppl especially if ur going thrug a boring lecture in ur class..!;)
3 responses

• India
20 Oct 09
I like texting often..Its the best way to stay connect with my friends and family members.Right now,I a availing a SMS card service and so I can send messages free of cost..It is really a great service.I like calling too,specially when it is urgent..In this cases I don't prefer texting.

• Philippines
2 Nov 09
Hi kvarun! I personally love texting because of in my country, its much cheaper compared to call rates. This way i can communicate to my loved ones and friends continuously. I'm not really a call person aside from that "call" to be important. And i love texting a lot since i don't have a touch screen phone.. :) Keep posting. Have a nice day!

• United States
20 Oct 09
I prefer text messages. Mainly because I'm not an on-the-phone person. If it's something really important or a lot to relay, I call them.