Does anyone enjoy Amigurumi?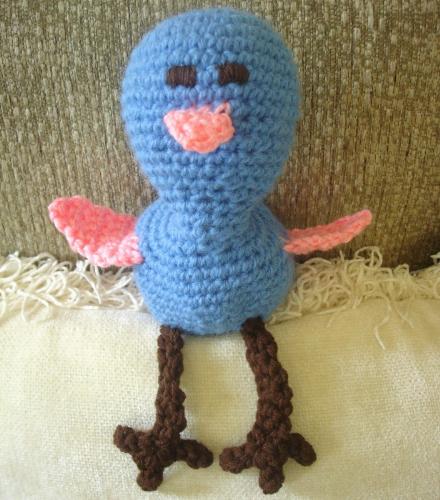 United States
3 responses

• United States
8 Nov 09
I have a problem with Amigurmi.... or anything 3-dimensional... they never come out! I tried to make a bee following a pattern and it was supposed to be like 6in in total size the head was 6in alone and when I looked further at the pattern I was making a mitten (wich I don't know how to do BTW)

Maybe I'll have to try it out again just with a different pattern? I also noticed I did the wrong stitch to make it too..


• United States
9 Nov 09
Hi there! The only stitch I use for Amigurumi is the single crochet. If you've ever made a hat before, that should help (knowing how to crochet in circles). Patterns can be quite confusing sometimes, so that's why to me it's easier without one. At least you tried, and you never know what mistakes can turn out to be! *Smile*

• United States
9 Nov 09
I know how to do it in the round but I did a half double instead of a single wich is why it was a bit messed up on the bee I tried. I will have to try it again! I'd love to make my kids something besides blankets & scarfs. And that hexigon scarf you posted is awsome! How did you assemble it?

• United States
28 Dec 09
I think they are cute but I have yet to try and make them. You can make your own by using shapes and creating your own creatures but I just have not gotten around to doing it.