Do you use organic stuffs?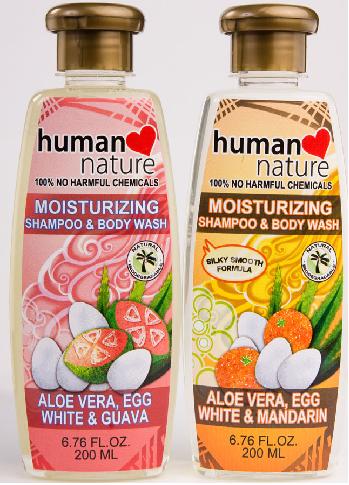 Philippines
October 28, 2009 9:17pm CST
I recently switched to using organic shampoo, lotions and conditioner. I believe it is healthier since it does not have a ton of chemicals in ther ingredients. Recently I have my hair rebonded. I started using this organic shampoo and I immediately felt the difference in my hair. I my hair is no longer dry and I do not need to go to the salon for a regular hair treatment. What organic stufss do you use? Do you believe organics are healthier?
4 responses

• Malaysia
29 Oct 09
Hi earth, almost all the organic products are available in the market here are expensive in price. Yeah, they are healthy stuffs that don't consist of any undesirable chemicals which might bring harmful effect to our body. I wonder whether all these expensive stuffs are really genuine. I have such thinking for there are stuffs which are found fakes. This is because some bad eggs with greedy intention and tent to make fast and ample money by selling fake stuffs with higher price

I don't use all kinds of organic stuffs for it is not affordable. I use only certain items like olive soap, food like soy sauce, bread, vinegar and etc. I would buy items which I like whenever I come across any and I have enough money for sure then

Of course it's nice to use all the true organic stuffs for they are harmless and good to our body

Take care and happy posting!

• Philippines
29 Oct 09
Thanks for you two cents :) Yeah some merchants ride the wave of people wanting to be healthy these days. I often get my supplies at Healthy Options and here in my country and also order some stuffs online.

• Malaysia
29 Oct 09
You are very much welcome earth! Yeah, it's always wise for us to get the organic stuffs from the reliable companies with well-deserved reputation. This is the best way to get the genuine and healthy supplies and options. It's worthy to pay for the higher price to get the right stuffs for sure. Here lots of organic stuffs are imported from Taiwan, Korea and Japan. We have our local organic products as well


• United States
29 Oct 09
I don't use organic things because I dont believe they make that much of an impact and because they cost more. I dont want to turn this into a debate, this is simply my view, so dont rate me bad just because i dont agree (jk). I dont believe they are healther nor do i think they taste better. But again, this is my opinion, so please, please, please, no one flame at me.

• Philippines
29 Oct 09
Every option is welcome. Thanks for posting :)

• Philippines
29 Oct 09
I meant opinion. Sorry I has thinking of another thing. :)

• Philippines
29 Oct 09
I haven't tried using an organic products. It is such a busy world for me and I admit I don't have time to choose for things I'm gonna use. I just buy those commercially available regardless of their contents. Now that I read this, I guess it made me pause an think a while. Why don't I try it?

• Philippines
29 Oct 09
I think you should try it. There are inexpensive organic stuffs you can buy online if you don't have the time to shop at the grocery. They deliver it right at your doorstep.

• Philippines
8 Apr 10
I am currently trying out an organic shampoo called organic care. i hope that it will do what it claims to do, give me shiny and healthy hair.