Do you buy a product for the sake of the freebies?

Philippines
October 29, 2009 7:58pm CST
In the supermarket most especially during upcoming holiday season, there are always promo for almost any product. Would you buy a product for the sake of the freebie attached to it even if it is not in your budget or you don't really need the item?
4 responses

• India
30 Oct 09
hi there.. i never buy products just to get the freebies.. after all it is the product which is important... the freebies given away with produsta re just the marketing technique just to grab the attention of the people to the main product and thus increase the sales of that product.. so just concentrate on the main product than the freebies given

• Philippines
31 Oct 09
Exactly. Why buy it if you don't need it.Thanks for posting.

• Philippines
30 Oct 09
I would prefer to buy a product that has freebies or with a discounted price. But only those one that are needed the most. But if I don't need them, I do not buy it. My wife does it too. But when a freebie is on the product we like and its really a big one, we usually buy more than what we needed. That way we can saved more as sometimes it only comes one in a blue moon.

• Philippines
27 Apr 10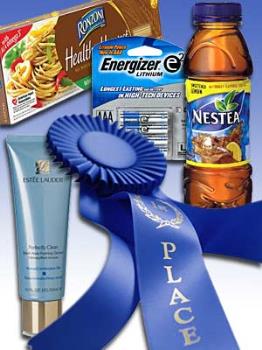 sometimes,it made me think that buying items for the sake of freebie is a great idea.well,first of all,if i'm into experimenting,why not try the product because it is discounted? but sometimes supermarkets who do this combined products is because the item/product is normally near to its expiration date.there were also instances that such products are not easily sold by customers. i do buy some items/products that have freebies specially when i really am purchasing the product.such things like iced tea with tumbler is really a good idea.and to think of it,it's much more easier to put iced tea to tumbler and just shake it,not much effort for people who are really in rush of things. shampoo with a conditioner on its side is also good,but i prefer to buy only if the product is the brand that i like.

• Philippines
1 Nov 09
Freebies are fun but I won't buy a producy I don't need just because of the freebies. But if I need say a bottle of shampoo and a new brand has freebies on it, I'd choose the new brand over my old one. Freebies just make you feel like you've won something.