worst exotic food experience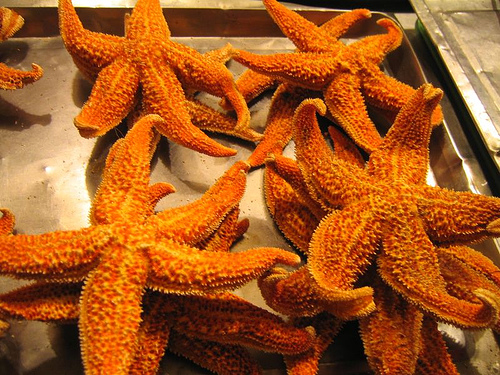 Canada
October 30, 2009 7:53pm CST
..hi!! most of country has exotic food to offer, so did you try to eat some exotic food in your region? if yes, what's the worst exotic food that you ate?....me? worst is, dip fried star fish with dippings, it taste like fried salty sponge with sandy taste in the end of it, i only appreciate the dipping lime juice with chili and dark seasoning..
3 responses


• Canada
31 Oct 09
Before you continue reading, if you or other people reading this discussion is from Taiwan I'm sorry if I'm going to offend you. I was in Taiwan a few years ago, and I'm sorry to say I found a certain ingredient in all the food too exotic for my taste. I didn't know what it was, but it was the same taste in every restaurant, or even in the hotel buffet. I was there for 3 days, and I just ate bread a cheese for 3 days. The worst was at night where my host always invited us drinking. With nothing in my stomach, I always got wasted.


• Philippines
31 Oct 09
Hi bart78! There's a lot of exotic food in our place. I tried to eat a meat from a cat, frog, snake and rat. It so tasty. A meat from a frog is like a meat of a chicken. I like to eat this kind of food.