Following your heart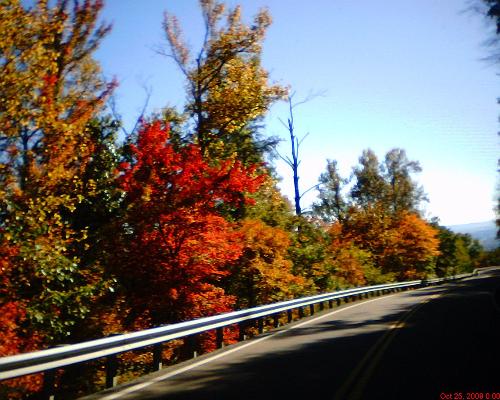 United States
November 2, 2009 7:15am CST
I am one of those persons who has lived in a number of different places. In fact as I was growing up I don't think we spent more than a year in any one place. Often I was asked if my father was in the military as that would explain our frequent moves but my family didn't have that excuse. On the one hand, looking back, I think our frequent moves stopped me from making any lasting friendships. After the first few heart wrenching separations I learned not to invest too much of myself in any relationship. I think I miss having any close friends. If I must look to the advantages of this life style I would have to say that it taught me how to adapt. Every year I had a new school and new people to get used to. I soon learned that everyone was different and just because something was done one way in my old school didn't mean it would be that way in my new one. No matter where we moved to I knew it would only be for a short period of time so if I didn't like the area I wouldn't worry about it because I knew we would be moving inside a year. When I was fourteen we moved to north Florida and it was clear to me from the beginning that I didn't like that area. There were no hills, the roads were all in a straight line and the air was oppressive, and the school was about two years behind my abilities. But I figured, oh well, this too shall pass. Unfortunately, I was mistaken. For the first time in my life we stayed put. I did three years in that high school feeling like an alien. By the time I had gotten old enough to go on my own I had gotten in a rut. Eventually I met a man, and married him, who also liked to travel some. We did relocate to several different areas during our life together, but because we both had family in the north Florida, south Georgia area we kept coming back, and when he became paralyzed from the neck down I settled there to be near both out families. So once again I was stuck, and this time for over twenty years. I never was comfortable in that area although I couldn't put my finger on just why. After my husband died in 2004 I just stayed on there trying to rebuild my life after what seemed like a life of care giving. Eventually, I realized I had to get out of there. I had to go somewhere, anywhere, because the memories were too painful. My daughter had been after me to come up here with her and finally I gave in and I am glad I did. Now I know where my heart belongs and I am content. As I drive over, around and among the mountains that surround this small valley I am amazed at the beauty I see. My heart soars with the clouds in the sky and rejoices with the colors of the trees. Recently I tried to take some pictures of the leaves turning colors. I think a few of them turned out rather well. What do you think of the one attached here?
6 responses

• Malaysia
2 Nov 09
Looks like you have lived a nomadic life almost the whole of your life. It must have been interesting to hop from one place to another as you gained more experience and meet different people in each place that you lived. I didn't have that good fortune of moving around a lot in my younger days but my present resident now is only my first move since I was born. Everyone has a good story to remember in their lives and yours is an interesting one that you can remember well. We can decide what we want to do and where we want to go, but God is still in charge of the 'traffic' control. He sees everything on his radar screen and decides where it is best for us.


• United States
9 Nov 09
It was interesting and looking back in hind site I would not change a thing. Still, at the time I was a little put out that I was jerked away from any friendships I started so often. Our nomadic life made it impossible to make any lasting friends. I agree with your statement that God is in control. The trick is we need to learn how to listen to understand the direction He gives us.

•
11 Nov 09
I think after travelling around alot it is something you get used to,and miss it when it stops.Being stuck in that high school sounds awful.I have lived in the same area in fact the same house for about 30 years ,sometimes I wonder what it would be like to live elsewhere.We have a caravan which we take around the coast every school holiday we go out about six times from feb to october which we really enjoy,seeing new places and meeting all sorts of people is good fun.waking up somewhere different.We have put the caravan in storage for about four months before we start again.We may go in feb but depends on how cold it is,probably easter we start out again.cannot wait.You have certainly had an interesting eventful life so far.I cannot pick up images on my computer for some reason,but I will use my imagination.

• United States
12 Nov 09
I think you are right about missing the traveling when it stops. That's probably why I started doing it myself after I was grown. Now though I've reached an age where I just want to stay put. Any traveling urge I still may have is satisfied by the kind of work I do. Since I have to visit many different stores to service the product I represent I still get to travel around a quite a bit but can always come home at night. I am so sorry you didn't get to see the picture. The colors were glorious.

• Philippines
3 Nov 09
Thanks for sharing to us your story, you have a good perspective about it and that's great. I can relate to your story but in a different way. When I was a child, about 4 until I reach 12, my aunt would always "borrow" me from my mother, she is married but haven't had her own child. She would often request my mother to leave me with her for 2 weeks to a month to ease her longing for a child. This happened from time to time. My aunt and her husband has no permanent residence in the years I have been with them. I think they have moved about 4-6 times in eight years and I have lived in all their previous apartments. As my aunt was able to ease her longing for a child, it created an adverse reaction on me. The situation made me long for my own family. I got depressed everytime I was "borrowed". Until one day, I was about to turn 13 that year, my aunt is borrowing me from my mother again. I refused to go and cried in front of my father and beg not to send me away from them again. Since then, they stopped granting my aunt's request. My aunt then decided to adopt a baby. Time passed. I graduated from college and started to work. My first job was in a bank and in my 7 years in that bank, I was assigned in 3 different departments in 3 different locations. I resigned and got my 2nd job where I worked for more than 4 years in 5 different branches/location. I got tired of feeling like a pingpong ball. Now, I'm pursuing my freelance career at home. I now go out occassionally with my friends. Conclusion: when you were deprived of something, you will do anything to get it.

• United States
9 Nov 09
feeling like a ping pong ball lol. I like the way you put that. Actually, in my opinion, your aunt had no right to disrupt your life just so she could have the pleasure of having a child. Your parents probably thought it was something nice for you to have time away from home with someone who would give you individual attention. This might have been a good thing for some but obviously for you it was not a good thing. It is good that you finally got old enough to stand up for yourself.

• United States
3 Nov 09
I think you is ok because you is where you want to be. But, before you didn't like how you live because it was to much moving around. But, now i think you is ok because you is set with your enviroment and where you live at.

• Garden Grove, California
3 Nov 09
sava oh my goodness what gorgeous colors and what a wonderful photo. You live in a very pretty location.I do envy you, we Southern California just have very few trees that turn those beautiful colors in the fall.It sound like you have found the place you want to be, and thats really wonderful.

• Romania
23 Oct 13
It's nice to hear about people who are powerful enough to rebuild their life after a loss such the one you suffered. The place you chose to live in is beautiful.