Which is better, Facebook or Myspace?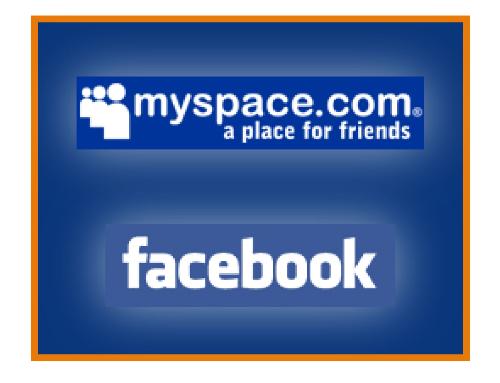 United States
9 responses


• United States
3 Nov 09
I have some friends that use facebook only and some friends that use myspace only so I have to use both if I want to communicate with all of my friends. I like the myspace because I can change my layout and put music in my profile. I also like that I can build a playlist and then I can listen to music all day while I leave my myspace app on. I like facebook because then I can update my status and I play more of the games on facebook. The only problem that I have with facebook is half the time the instant messenger function does not work and I always have to refresh my game session and sometimes I have lost tasks that I have done in the games. Personally I still like myspace better.

• Singapore
3 Nov 09
I'd prefer Facebook anytime. That's because of the games, and also the general, basic layout. Myspace profile pages tend to load slower on old PCs that I use and when it comes to Facebooking, things load pretty easily. And the privacy options in FB is also pretty cool. So I'd choose it anytime.


• United States
3 Nov 09
Quite frankly I can't stand Myspace..its just far too busy and not nearly as user friendly as Facebook is..I have a myspace account..i just dontn use it anymore LOL....Facebook is more fun, much neater and for my age group I guess its more popular.

• Philippines
3 Nov 09
I used to really enjoy being in Myspace. But I don't know, it seem to have lost its charm since there is rarely anything new there to keep one interested. Now, I'm on facebook but i registered even before it had become mainstream. I'm just there to stay connected to friends I no longer spend most of my time with.

• India
3 Nov 09
facebook provides much better way to communicate and connect to people. And that is why it has become more popular.

• United States
3 Nov 09
I prefer facebook, always have. they have all the games and they have the chat, both of which they had before myspace got them.

• Philippines
2 Nov 09
I think Facebook is better. I have myspace and facebook but i mostly use FB. Pros for Facebook is a lot of my friends are using and active in it. I can be sure that i can check on them from time to time since i know they will be opening it mostly everyday to check on their fave applications, which is partly a con since the applications are so addicting. I would agree with boybato..