Alone On Thanksgiving? How Then Do You Spend The Day?

United States
November 4, 2009 11:13am CST
The best part of Thanksgiving for me is being with my family. It's the best day of the year for getting the whole family together in my opinion. However, there have been times when I've had to spend it alone for various reasons, either being sick or didn't have the money to go to where the family was gathering. Sometimes I've had to work and one time I was doing some necessary traveling. I've either spent the day badly, as staying inside and being depressed, or made it a wonderful day as when I volunteered at a Salvation Army. I had such fun serving dinner that day and made a good friend among one of the other volunteers. So, how about you? Have you ever been alone on Thanksgiving? If so, how did you spend it?
6 responses

• United States
4 Nov 09
I can't remember ever being by myself on thanksgiving. My kids usually come to my house. We haven't disussed it yet for this year. I have got to find out if they are coming. Hope u have a nice one.

• United States
4 Nov 09
Thanks Lady! I think it's wonderful to always have the children at your house. It's a lot of work but well worth it. Hope you have a great holiday too.

• Australia
6 Nov 09
if i am alone On Thanksgiving i will spend the day like a normal day... what else can i do..? i will surf internet.. watch some movies.. play a computer game.. etc etc.. however i admit it is waaaay fun to spend Thanksgiving ith family and friends.. if no one is around though it feels weird.. but that is life..

• United States
5 Nov 09
I would say if there was ever a time when I couldn't be with friends or family I would do exactly what you did. Go to the salvation army and volunteer. People are really appreciative of charity so you bless them and they bless you without even realizing it.

• United States
5 Nov 09
I have been alone on Thanksgiving. But it was only a couple of times. I usually spent it with family and friends which I like to do. But when I did spend Thanksgiving alone I went to a shelter and helped with feeding of those less fortunate. It truly was a blessing to me. After coming home from the feeding I watched some movies that I had bought but hadn't gotten around to watching so it was a day of movie watching for me.

• United States
5 Nov 09
I have been very fortunate that I've never been alone for Thanksgiving. My brother has a fantastic meal at his house and all the family gets together. We have three grown kids. Two live here and one in another state. They will fly in with their kids to complete my Thanksgiving. Can't wait to see them. Volunteering for the Salvation Army is a wonderful way to spend Thanksgiving. Know you had to feel really good about what you were doing. Nice to hear you also made a good friend the day you helped serve meals.

• China
5 Nov 09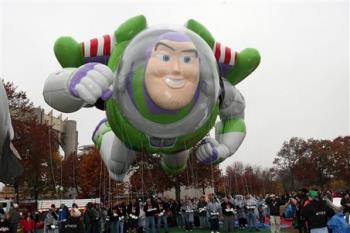 For most people, it is obvious that being with our family is the best part of Thanksgiving day. However, as you have said above, for various reasons, we have no chance to get together with our family and enjoy a good time with them. Sometimes, we are busy with our work, don't have enough money, or just don't have a holiday, then it is becomeing next to impossible for us to get the whole family together. Usually, I may tend to spend much time on the Internet and chat with my friends and relatives. It is another choice that allow me to keep in touch with my family. It's unrealistic for us to enjoy the Thanksgiving day with our family all the time, but we can still enjoy a "good" time although we may feel a little sad.