MEN: daily shaving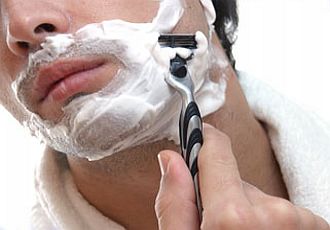 Canada
November 5, 2009 6:04am CST
we all know a newly shave guy looks clean and neat but it's healthy to our skin to shave daily?..or it just dehydrate our skin?
5 responses

• Philippines
5 Nov 09
Have shave every two days. My wife does not like having those hairs growing on the chin and face. For her, I look like a rugged person if I have it. I do not see any problem with my skin as getting dehydrated. I think shaving adds to our personal hygiene and makes us looks neat and healthy.

• China
5 Nov 09
As a girl's point of view, boys have better to do the shave everyday. You'd better to remain yourself clean and neat .I don't know whether the razor may harm your skin, but I know that you can use cream to keeping in repair your face.



• India
5 Nov 09
I shave like once/twice a week, the reason is that i like to have a not so new look. Plus I'm too lazy to shave daily! Well, not shaving for three days, gives a different look, its not that bad either. Also, shaving daily would be bad for the skin, after all we're applying blade against skin molecules! Yes, dehydration, dry lips, dry face and more are the effects of daily shaving.