iPhone Launches In China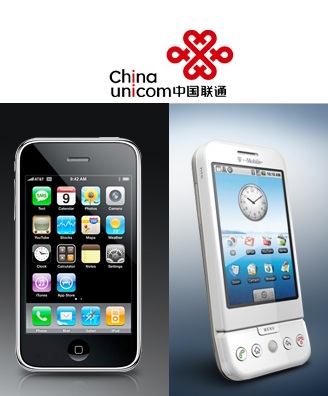 Singapore
November 7, 2009 4:05am CST
The much raved about Apple iPhone was recently launched throughout the whole of China by network provider China Unicom Mobile. The cellphone is really the much awaited, however is it really the much awaited? I just have my doubts when the phones are not really close to those offered around the world and just makes me wonder with a tinge of disappointment on Apple. I just felt that their phones offered are just not standardized. For one, the iPhones here is not WiFi enabled. How is this so? Double standards? What is the reason(s) behind the withholding of technology here?
3 responses

• Guangzhou, China
7 Nov 09
China Unicom purchased a lot of iPhones from Apple and they are made according to China Unicom's Standard. Actually the cellphones which are sold in China Unicom and China Mobile are without Wifi. I can't really know what's the real reason. But I do believe that the expense is the biggest reason. Here the cellphones get online by GPRS or 3G today. Since the Wifi is disable, so the customers have to depend on GPRS and 3G. That means to day we have to spend money for it. And you can imagine it is a huge income for the telecom companies. They don't want to lose this big profit. As you know today we can get online by Wifi free of charge in many places. And if we connect internet by this way, the telecom companies will have a lower income. This is why today I don't want to buy the cellphones from the telecom companies. Because I like to have Wifi, it makes my phone much more powerful. I love China




• Singapore
8 Nov 09
youless, You may have a valid point about the mobile network provider loosing a certain part of income from cellphone users but I just do not see how much they can loose if there is only a handful of WiFi enabled phones. I just feel that Apple is withholding at their end and it is just not fair to charge the price that is comparable to a full functional iPhone. It is plain short here on their part for whatever unknown reasons - could be the rush for the launch. I hope that there will be an enhancement for the iphone soon.


• Netherlands
7 Nov 09
I think that the reason behind it would be technological copying. So if the IPhone was available with all of its features then this would easily be able to be copied resulting in other similar and perhaps cheaper products. I think that the creators of the IPhone would like to be a little bit more cautious of this sort of thing happening in the beginning until the launch it will all of its features.

• Singapore
8 Nov 09
avnieuwkerk, Technological copying?

You should see those iPhone lookalikes in China with literally better applications like supporting dual SIM cards. I just feel that Apple is being unfair in China if you know what I mean. Have a nice day.

• China
8 Nov 09
Monopolize the market in China has been going on for a long time ,and when we can escape